One of the very first questions people have before visiting Morocco is what to wear in Morocco? The answer to this question varies greatly. The most important thing to know is that there is no dress code in Morocco. You are under no obligation to dress in any particular way.
Moroccans dress in a wide variety of ways and do not expect visitors to dress similarly.
However, it is always a good idea to dress more modestly than you would at home. While the streets of major cities such as Marrakech and Casablanca may have an "anything goes" attitude, this is not the case in smaller towns and rural areas. It's easier than you think to stay fashionable while adhering to local norms.
What to Wear in Morocco Marrakech (or any big city)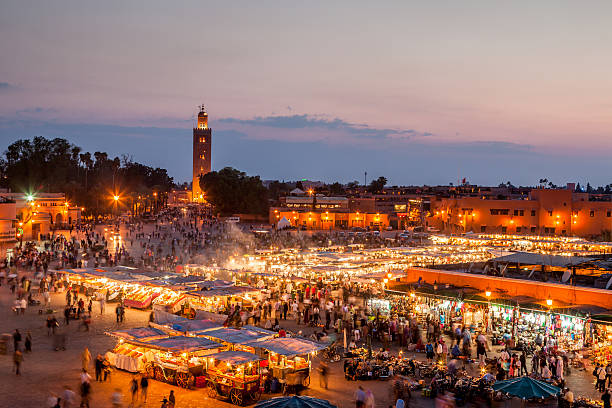 People in Morocco's cities are dressed in a variety of styles. There will be girls wearing shorts and tank tops and women who have everything but their eyes covered. The same is true for men.
Anything goes, however, it is best to be at least slightly covered. You'll never see a man without a shirt, and ladies should cover their chest and stomach.
Also, whether you like it or not, the less you wear, the more attention you will draw, especially if you are a woman.
What to Wear in Rural Morocco

It is preferable to dress more modestly in rural parts of the nation. This does not imply that you must be fully clothed or dressed in authentic Moroccan attire. However, you should avoid wearing anything that exposes a lot of flesh.
Stick to longer pants or skirts, as well as t-shirt-length tops. Crop tops, short shorts, strapless tank tops, and the like are better saved for another occasion.
Morocco Dress Regulations

Warning: this contains a spoiler. There isn't a single one. What you're searching for is appropriate Moroccan apparel. There are no regulations in the nation that control what you may and cannot wear.
Except that topless and naked sunbathing is against the law.
What should I include on my Morocco packing list and what to wear?

Packing for Morocco might be made a bit easier if you're there for more than a week or two. It may be more practical to just get your items laundered. There are laundry facilities available; simply contact your concierge or riad owner for assistance in getting your clothes washed. More ideas are provided below.

Here, I've got you covered! I've compiled a list of wardrobe ideas for just about any circumstance you might find yourself in.
What to Wear in Morocco: Insider Advice from a Moroccan Woman
"What should I put on?" – I am frequently asked this issue by visitors to Morocco, particularly women, who are unsure about what to dress in Morocco. While there is no clothing code in the nation, it is always a good idea to understand the culture before packing your bag.
Tangier is where I was born and raised. When I was a youngster, my cousins and I would wear our swimming suits from our houses to the city beach, which was about a 20-minute walk away. There were families, couples, groups, and even loners on the sand dressed in everything from long robes and skirts to shorts and bikinis. It was the 1980s. Tangier was another liberal tiny pocket of Morocco at the time, arguably more Mediterranean in spirit than much of the rest of the nation. This is only to give you some context and, if you don't mind, to allow me a chance to sigh and fantasize about the Tangier of my childhood.
Morocco is still a liberal Muslim country today. Religion, of course, has always played an important role in people's everyday lives here. However, during the last several decades, men have gotten more vocally confrontational with their catcalling, while women have begun to dress more modestly — some in the intention of deterring unwanted harassers.
Needless to say, these days, I can't make that same walk to the beach with my girlfriends in our swimsuits. What to wear in Morocco has changed, even for Moroccan women! Deciding on what to wear means respecting Moroccan local traditions and norms, opting out of overly-revealing clothing, and always dressing for the weather.
Women in Morocco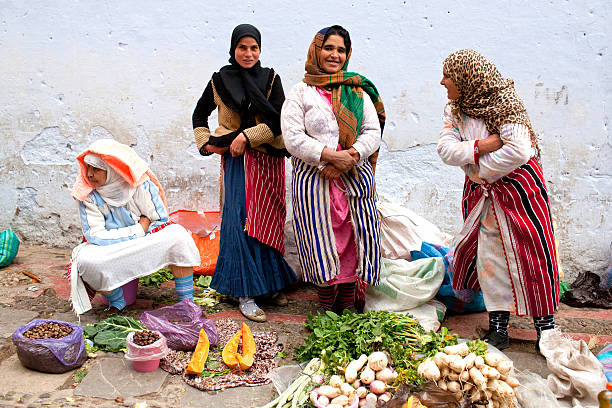 Women in Morocco wear a range of fashions, from traditional jellabas (ankle-length robes with hoods) to thin jeans, dresses, and even crop denim shorts, especially in coastal cities during the summer. Highly touristed places, such as Marrakesh, are far more accepting of some skin-showing than tiny villages in the countryside.
However, most visitors to Morocco would be well-served to dress a little more conservatively than they would at home. As a general rule, rural areas are far more conservative in attitude and attire than cities – presumably similar to where you're from! You can check out our blog post about what is appropriate to wear in smaller villages and the Sahara desert.
Depending on the time of year you are visiting, here are a few outfit requirements for your next vacation here. I adore linen and organic cotton materials. Depending on your own taste, you may pack bright colors or go for neutrals that are simpler to mix and match. Just keep in mind that once in Morocco, you may also discover various clothing alternatives with a local flavor – a fantastic excuse to go shopping in some of the most lovely villages and cities like Fez, Marrakesh, or Essaouira!
As an added treat, I've included a list of some of my favorite Moroccan designer boutiques at the bottom of this piece. Enjoy!
What to Wear in Morocco in the Spring and Summer
Morocco is a warm country that may get rather hot in the summer. It may be difficult to pick your covered-up attire without suffocating in the heat. Long sleeves and long summer dresses, on the other hand, are more weather-suited. In general, protecting your shoulders and avoiding plunging V-necks is preferable, however, you may still wear your sleeveless shirt or dress in major cities. Just make certain that the material is breathable!
Long, maxi dress with a skirt
Maxi dresses shield your legs from the sun and unwelcome attention. They are ideal for wearing when it is hot outside. Dresses or long skirts with buttons are adaptable since you may choose how much you disclose based on what you're doing: seeing a city, drinking by the pool or on a rooftop terrace, or visiting a local family in a village. Avoid using spaghetti straps if at all feasible. If you keep a scarf nearby, you can go sleeveless (read on the next point).
Scarf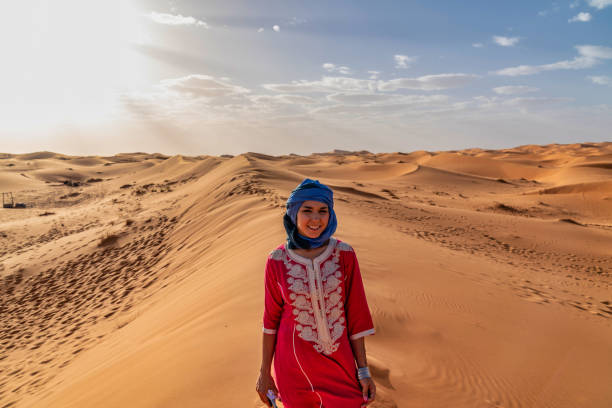 In Morocco, wearing a scarf over one's head is not required. There will be ladies wearing head coverings and women who do not. Niqabs are uncommon, and the State forbids the wearing of burqas. Traveling with a scarf, on the other hand, is a fantastic idea. It is such a flexible garment that you may use it to cover your shoulders in conservative places and under the blistering heat or wrap it over your swimsuit as a pareo cover-up on your trip around your hotel to the swimming pool or the beach.
You may also wear it as a shawl or blanket on those pleasantly cool evenings in the desert, or when you go out to eat. Don't worry if you forget your scarf or don't have one! Once you arrive, there are many gorgeous selections to pick from in local shops. My favorites are the 2-meter cotton weave ones, which come in a variety of beautiful colors. And, depending on the time of year, you may choose a warm or lightweight scarf – or even more if you can't resist the desire to acquire them all!
Loose-fitting shirts and bottoms
Light-weight, wide-legged flowing pants, such as gauchos, culottes, crop pants, and the like, are essential for what to dress in Morocco. Packing loose-fitting jumpsuits or hiking pants is also an option. I propose light cotton or linen T-shirts and tank tops for tops. I like to have a white linen button-up top and a few light-colored shirts and tanks on hand. Keep the tanks as small as possible. That is unless you plan on going out for fancy dining or nightlife, you should avoid spaghetti straps. Linen is fantastic for the weather since it is breathable, although it does wrinkle easily. That's when you use your life-hack of hanging your linen items in the bathroom while you wash them… Your Riad host, on the other hand, will happily iron them out for you.
Leggings and tunics
Light tunics, shirt skirts, and kimonos are another fantastic option for conservative-yet-comfortable Moroccan attire. Make sure they're long enough to cover your thighs or bottom. You may wear them with leggings or put a belt around the waist to make them become dresses for special occasions. These are additional items that may be purchased when strolling around the medinas. Moroccan-style tunics highlighted with gorgeous embroidery and sfifa, a handcrafted ribbon braid, appear at bazaars and traditional clothing shops.
Shorts

Daisy Dukes, definitely not! At and around the beach, you may observe young females wearing crop shorts. The shorts I'm referring to here are more of the mid-thigh Safari kind, which is great for bopping around the medinas or jumping out to the beach.
Lightweight jacket

If you're visiting Morocco in the spring, bring a light jacket for the occasional rain shower, cool early-morning trek, or late-evening campfire in the desert. This waterproof windbreaker and rain jacket are my go-to for travel.
Hat
A wide-brimmed hat will shield you from the sun as you go on your journey to discover Morocco's secret lanes and old ruins. Naturally, because it is a warm nation, the stores here sell handcrafted reed hats. You can get a sheshia in Morocco's northwestern region. If you visit the Blue City of Chefchaouen, be sure to stop by the Hat Man store for some unique knit hats. However, a simpler variant of the sheshia may be seen all over the place. Riads and certain rooftop eateries frequently provide this to their customers while they relax in the sun with a fresh-squeezed juice in hand.
Shoe-ware
What to wear in Morocco for your feet… well, you'll probably be walking a lot. You'll need a decent pair of walking shoes that are also comfortable. You may also bring sandals. Sandals with closed toes are ideal. The sensation of microscopic sand burrowing between your toes isn't pleasant. These will help shield your toes from any potential threats. The roadways and walkways are uneven in several places. That being said, you'll want to bring your Havainas flip-flops with you to the hammam, swimming pool, and beach!
If you visit Marrakesh or Essaouira, look for craftsmen that manufacture handcrafted raffia shoes. They are becoming fashionable, which should help to revitalize the craft, which has been passed down mostly through senior masters. I've provided a handful of addresses at the bottom.
What to Wear in Morocco During the Autumn and Winter
Morocco in the fall is generally warm, with the exception of a few rains and a cool breeze. Winters in the highlands and near the shore may be exceptionally damp and chilly. You may still wear a warm scarf, loose-fitting slacks, tunics and leggings, a lightweight jacket, and a cap from the list above. This is what I'd want to add:
Jeans and trousers

When denim jeans can grow sticky and heated in the summer and spring, they are flexible garments that can be dressed up or down while traveling. You can wear thin jeans; just make sure you have a long shirt to conceal your bottoms if you want to visit villages or popular regions.
Coats, Shirts & Tops
Long-sleeved shirts are ideal for the weather. If you are too hot, you can always roll up your sleeves. As the temperature may fluctuate from one destination to another throughout your journey, dress in layers: an undershirt or tank top, a short-sleeve shirt, and a long-sleeve button-up shirt are ideal places to start. It does get chilly, so bring a hoodie, a couple of sweaters, and a winter coat.
Woolen hat, knitted
A knitted cap is an excellent choice for what to wear in Morocco on chilly, windy days. As an added advantage, it doesn't take up much space in your luggage. If you chance to be in Chefchaouen and forget yours, stop by the modest hat shop in the medina. You'll discover a colorful selection of entertaining and quirky headwear for people of all ages and preferences. I've included a link to it below. You'll still need a hat while the sun is shining brightly.
Shoe-ware
When walking or trekking, a pair of waterproof shoes will come in useful. These are some of my favorite picks. You'll need them to be comfortable. Don't forget to bring your flip-flops if you're going to the hammam or your hotel's swimming pool if it's not too chilly.
What to Bring to Morocco Year-round
You will also require the following, regardless of the season:
Sunglasses
One black gown. This can come in useful whether you want to dress it up or down. You never know when you're going to have a good time!
Underwear. This should go without saying!
Bags for the day or cross-body. You'll want to bring something with you to carry basics for the day… and, preferably, enough space to cram a few trinkets.
Reusable shopping bag If you're concerned about eliminating waste, bring a folding bag like this cotton one with you. I prefer the original, somewhat pricier varieties. Otherwise, simply get one of the braided palm straw bags from a Moroccan boutique. They come in a variety of forms and sizes.
Jewelry. I adore my tribal and silver jewelry. Jewelry is OK to wear, however you should usually leave the valuable stones at home. I usually travel with a wedding ring, one or two necklaces, and two or three sets of earrings.
Sunscreen. You can carry your own or purchase one in Morocco at a drugstore.
Swimwear. Morocco is a tropical nation. Although swimming outside may be difficult in the winter, it is possible to do so all year, especially at hotels. Though you may consider wearing a one-piece, a conventional bikini (not a string bikini) is a good multifunctional piece that you can carry with you to the beach, pool, and that much-needed visit to the hammam. Going to a private beach (such as one at a club or restaurant) is highly recommended for the outstanding infrastructure. You are free to wear your bikini there. Because public beaches tend to be more conservative, a one-piece suit is perhaps a better option if you're feeling a bit more… daring.
What to Wear in Morocco Hiking and Exploring

Morocco has beautiful sceneries. The country's topography is so diversified that you may go from the depths of the Sahara to snow-capped mountains in a single day. Hiking opportunities abound everywhere you go, but you must be prepared to know what to dress in Morocco for the outdoors!
In addition to some of the other items listed here, if you know you'll be spending time exploring the mountains or taking lengthy excursions through the countryside, you should also consider the following:
Hiking pants that are loose to protect against the heat, tiny needles, and other prickly plants and pests. A pair of shorts with knee-high socks is another choice in the spring and summer.
A good pair of hiking boots will come in handy all year, especially in rainy conditions.
A fleece top is nearly always necessary in the mountains, no matter what time of year it is.
If you're heading to the mountains between October and May, bring a thick, waterproof coat.
Now, let's take a look at some of our favorite shops in Morocco. This is by no means an entire list, but more a starting point on where to seek and what to look for. Although it is always preferable to visit the stores in person, if you want to get a feel for the products and perhaps purchase one or two items before traveling to Morocco, definitely check some of the websites for international delivery choices.
Top Moroccan Designer Stores: Chabi Chic
This is an ethical business that encourages Moroccan craftsmanship by offering high-quality, handcrafted, and fair-trade items with a modern, trendy twist. Chabi Chic provides straw hats and purses, sandals, caftans, accessories, and a variety of other items if you're wondering what to dress in Morocco. Every time I visit, I end up with something valuable! Their website offers a wide range of things, including classic trendy clothing. They have a few stores in Marrakesh. Check the location of their stores on their website.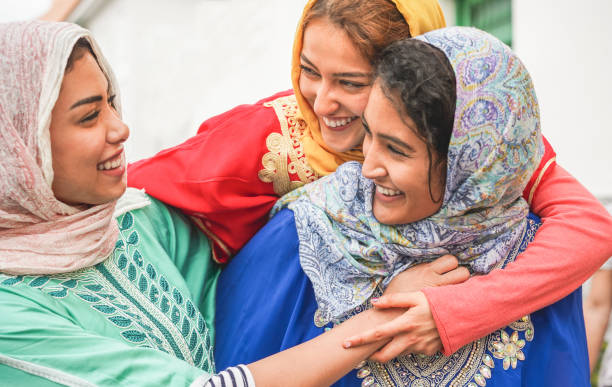 Abdel Wahab, Salima
TANGIER: Salima is a Moroccan designer who was born in Tangier. Her collections are inspired by a variety of civilizations. Salima's main store is located in Tangier's legendary Kasbah. When you visit her shop, you will see how Salima's designs promote freedom of movement and variety. She even has a store in Marrakesh!
Abdellah Rafia shoes
ESSAOUIRA: Abdellah creates lovely and comfortable shoes, wallets, backpacks, and other accessories from raffia, a natural fabric derived from palm tree leaves. His works may be customized in terms of color, size, and style. If you're searching for a pair of airy summer shoes, he has a wide range at his shop, including mocassins, sandals, derbies, Moroccan-style slippers, and much more.
The Hanout Boutique
MARRAKESH: Hanout Boutique is located in the center of the Marrakesh medina. Open the doors because you're in for a surprise when it comes to dresses, tunics, and caftans. They come in a variety of designs and forms. Each piece is one-of-a-kind, handcrafted by local artists, and has a trendy minimalist Moroccan flair. Meriem Rawlings is the creator of all of this. Her gowns are contemporary and unique, with new collections on exhibit on a monthly basis. They're comfortable to wear, breathable in the summer, and have a "freedom" vibe about them.
The Hat Guy
CHEFCHAOUEN: The Hat Man is one of our favorite places to shop. This unique boutique may be found towards the top of the medina on the major road, Rue Targui, on your walk upwards from the main square. Hand crocheted hats come in a variety of forms, sizes, and ludicrous levels. "Hat Man" is written on a sign. It's impossible to overlook.
Rhita Designs
I'm just going to throw this out there because we were talking about jewelry and accessories and what to wear in Morocco. Rhita is a Rabat-based young designer. She handcrafts all of her jewelry in 925 sterling silver. Her works are simple. Traditional Berber tattoos, Arabic calligraphy, and Moroccan geometric forms serve as inspiration for them. If you wish to visit Rhita's showroom and workshop in Rabat, make an appointment. Rhita Creations accessories may be purchased in many indie boutiques in Casablanca, Marrakesh, and Tangier. The addresses may be found on her website.
To summarize, while packing, consider the culture and the weather. These are the two most important aspects to consider while deciding what to dress in Morocco. What I've provided here is not a complete list. We all have our own likes and styles. But I hope it provides you with some useful information. If you want some additional addresses for when you're on the ground, the Moon Marrakesh & Beyond guidebook provides a fantastic shopping guide for Marrakesh! Not only that, but you'll have a better understanding of the culture.
But wait a minute! The most essential thing is that you be at ease and have a good time on your trip! Return what you require, and safe travels!