3 days quad biking Merzouga Ouzina Desert
3 days quad biking Merzouga Ouzina Desert
This Merzouga quad biking tour takes a track into the Sahara sands, straight through communities, and continues through magnificent rock desert. The 3 days quad biking Merzouga Ouzina Desert excursion takes you further deeper into the golden desert dunes, stopping at a local oasis. Enjoy a classic tagine lunch before embarking on a high-octane quad trip into the desert. On this small-group quad excursion, great for family or friends, you will visit remote Berber settlements and get personalized attention from your guide.
3 days quad biking Merzouga Ouzina Desert Overview
Discover one of North Africa's largest sand dunes on our 3-day desert quad bike trip of the Merzouga Erg Chabbi dunes. You'll also visit the neighborhood's heart. After meeting with a guide, get acquainted with your instruments and a few basic safety precautions.
During our 3-day desert quad biking tour, you will encounter a variety of Moroccan landscape features such as small dunes, rocky regs, isolated plateaus, and much more. We recommend a route that includes hammadas, sand rivers, learning about the humble existence of nomads, and feeling the excitement of sand dunes.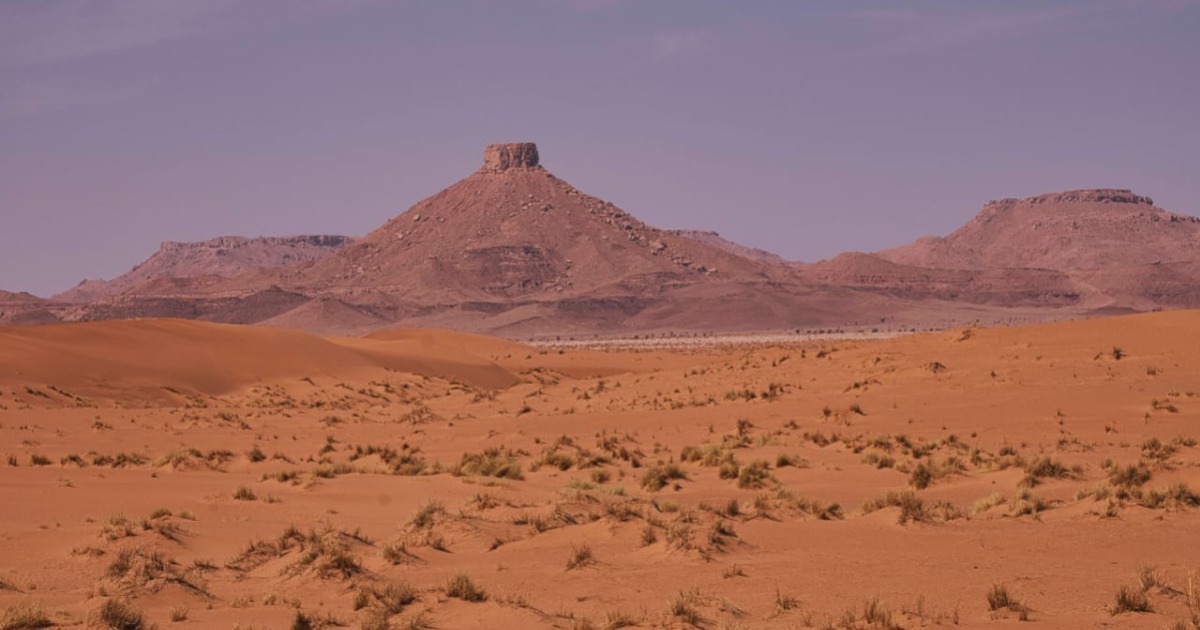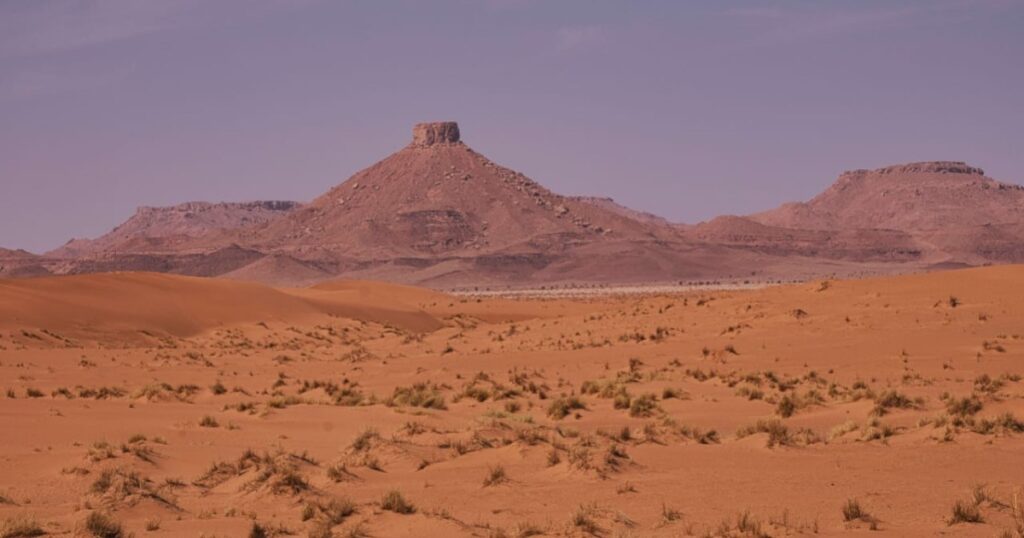 The itinerary 3 days quad biking Merzouga Ouzina Desert
Please keep in mind that the three days of quad riding are private and may be tailored to your specific needs.
Day 1: Merzouga to Ouzina
Today is the first day of our 3 days quad biking in Merzouga, pass the dunes of Erg Chebbi, then follow the ancient Paris Dakar piste via Taouz Jadid, and spend the night in Ouzina dunes. The afternoon will be set out for driving across the dunes of Ouzina and Asguin.
Lunch and overnight at an ouzina guesthouse.
Day 2: We go to Ramila across the dunes via the oasis of Tablhout and Ahouar
After lunch in Ramlia, we will go to Oubahallou and Bourika, where we will spend the night.
Day 3: Back to Merzouga
We return to Merzouga through Tijkht, Tadaout, the famed dunes of Znigui, and the Merzouga dunes.
On the way, we'll stop for berber pizza with a nomad family.
We'll stay the night in Merzouga, the end of our 3 days quad biking in Merzouga.
Trip including
Car assistant 4×4 
Lunch everyday 
3 accommodation with 
Dinner and breakfast per accommodation
experience guide 
Water
Tour guide
We have customized different tours itineraries from Marrakech, desert tours, and city tours. However, if the plans below do not match what you are looking for, please fill in our contact form with your needs. 
The best quad bike merzouga
We spent three days quad riding across the dunes at Merzouga, with one break for tea at an oasis. It was my first time on a quad, and I had a great time! The guide took his time getting me acclimated to the sensation, and then we had some fun on the dunes.
One of my favorite parts of my vacation was quad riding in the Merzouga desert!! It was a great experience and a lot of fun; if you like adventures, you will like this.
3 Days quad biking in Merzouga
My companions and I rented quad bikes and had a fantastic trip in the Merzouga desert dunes. We appreciate Youssef and his team's efforts in making our quad bike day excursion amazing. For ATVs, we strongly suggest Hassan agency.
Top locations to visit with Quad biking in Merzouga
At Unique Desert Tour, we provide Merzouga Quad bike excursions (ATV) for all groups, families, students, and couples, as well as a group of friends looking to spend a great day out in the Erg Chebbi dunes.
Merzouga is a tiny, dusty village in eastern Morocco on the outskirts of the stunningly magnificent Sahara Desert. Although the town itself has nothing to offer the adventurous tourist (apart from a few hotels and eateries), it is well-known as the entry point to the immense Erg Chebbi dunes. Soaring sand peaks here change color with the changing light of morning and sunset. Camel trains cut elegant outlines, while Berber communities serve as distant oases amid a setting that hasn't altered in hundreds of years. These are the iconic Sahara vistas from which Moroccan fantasies are built.
Khamlia is a tiny settlement near the larger town of Merzouga. The distinctiveness of this community stems from the fact that all of its residents are black Africans who speak Berber as their first language. They were transported from Mali, Sudan, and Senegal centuries ago and sent to Morocco. The occupants carried the folklore part of their existence, as exemplified by Gnawa music, with them.
If you've planned a full day in Merzouga, you'll attend the event in Khamlia without hesitation, since all of the bands are eager to play for newcomers.