Look no farther than Morocco for a family trip that includes adventure, culture, and exciting activities for all ages.
My family and I just visited this lovely nation, and we were blown away by the sights, sounds, and experiences on offer.
Morocco has something for everyone, from camel rides in the Sahara to seeing old medinas.
Morocco's hospitable culture is one of the factors that contribute to its popularity as a family vacation destination.
Locals welcomed us with warmth and politeness wherever we went.
It was simple to start up talks with strangers and learn about their way of life.
There are also many activities geared exclusively for children, such as henna painting and learning how to prepare traditional Moroccan foods.
Overall, our family vacation to Morocco was one of our most memorable.
Morocco with Children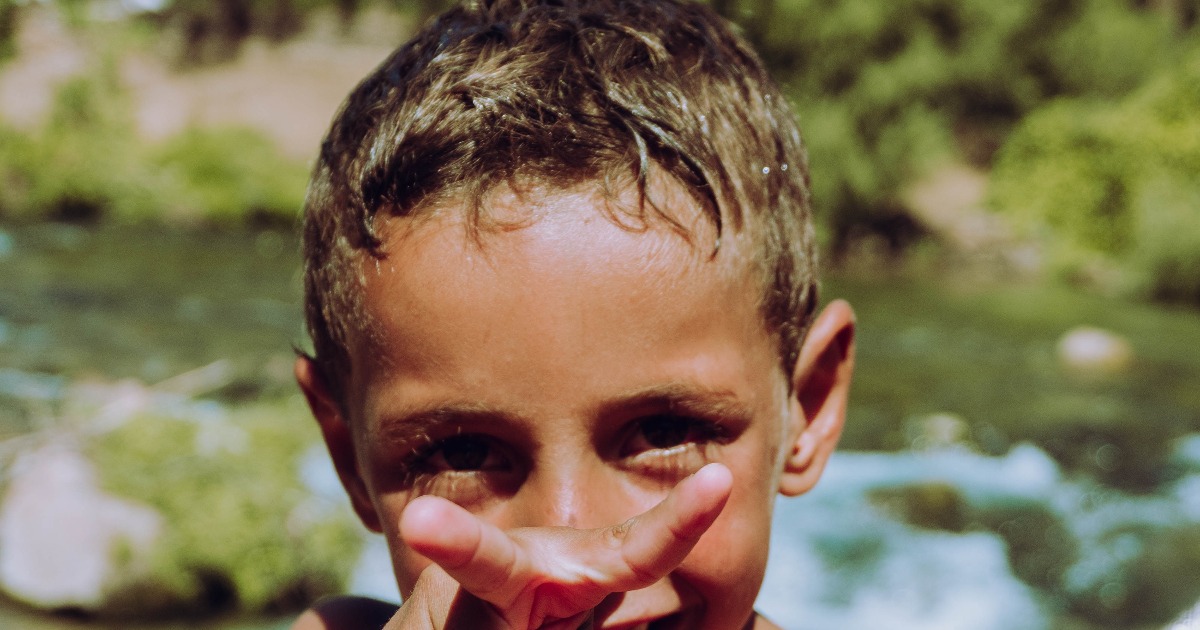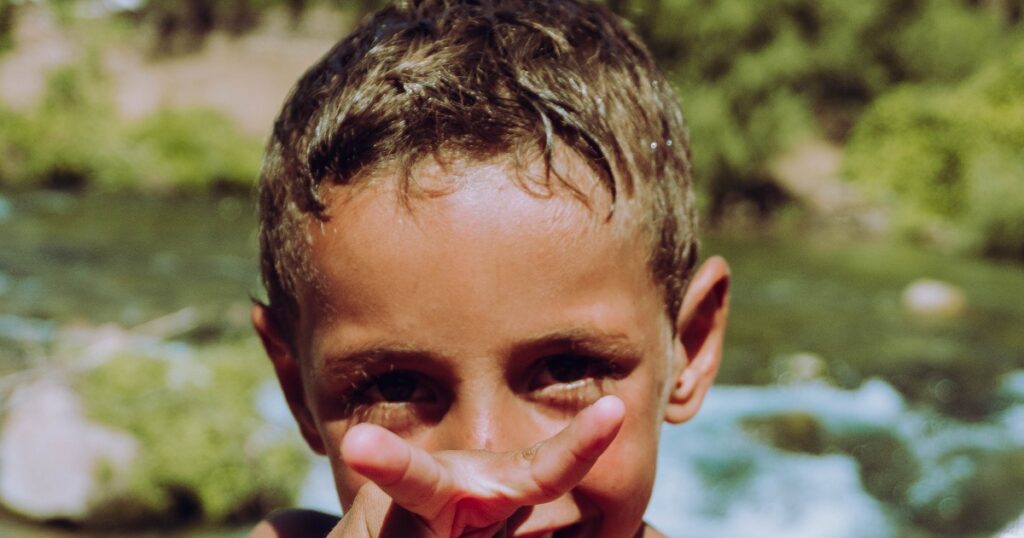 My family and I were delighted for the adventure that promised us when we chose to visit Morocco. However, as parents, we were concerned about how our children would manage the vacation.
But let me tell you, coming to Morocco with children is an unforgettable experience.
One of the first things we noticed was how warm and inviting the people were to our children. They went above and above to make them feel welcome and involved in everything from markets to restaurants. In terms of taste, Moroccan cuisine is a sensory feast that even our pickiest eaters liked.
Exploring Moroccan towns like Marrakech and Fez was another pleasure of our vacation. Our children were interested and fascinated during our visit due to the brilliant colors, busy markets, and exciting ambiance. We had a great time walking through these towns' twisting alleyways, uncovering hidden beauties around every turn.
Overall, coming to Morocco with children was a wonderful experience that we will remember for the rest of our lives. It certainly was a journey of a lifetime, from the kind people to the great cuisine and fascinating adventures around every turn.
Is it possible to go to Morocco with children?
Now that we've covered some of the attractions of going to Morocco with children, you may be asking whether it's truly possible. The quick answer is sure, but there are certain hurdles and concerns to bear in mind, as with any vacation experience.
One factor to consider is the speed of your journey. If you're traveling with small children, be sure to include plenty of quiet and rest intervals into your agenda.
You may also wish to consider private tours or guides who can assist you personalize your itinerary and make sure you have enough time for breaks and relaxation.
Another factor to consider is Morocco's infrastructure and services for families. While many hotels and restaurants welcome families, not all have high chairs or other child-specific facilities.
It is critical to plan ahead of time and pack appropriately (or be prepared to rent or buy stuff locally).
Overall, traveling with children in Morocco may need a little more planning and preparation than a solo or adult-only vacation. However, with the correct attitude and approach, it can be a very gratifying experience for both parents and children.
Moroccans' Attitudes Toward Children
Moroccans' attitudes toward children have always struck me as extraordinarily warm and friendly. People would stop and grin at us when they spotted our children from the minute we landed in Morocco. Strangers on the street would approach us and begin playing peek-a-boo with our infant. Children are highly valued in Moroccan society.
One of my favorite aspects of traveling with children in Morocco is that everyone appears to want to assist. When we got lost trying to locate our riad in Marrakech, a friendly merchant carried one of our children on his shoulders all the way there.
Staff personnel at restaurants always go out of their way to ensure that our children have what they need and are pleased. Even when we went to a mosque, the imam approached us and offered our eldest kid some sweets.
Overall, I've been blown away by how kind Morocco has been to our family. It's evident that children are valued members of society here, and everyone goes out of their way to make them feel welcome. My family has felt nothing but friendliness from the people around us, whether we're touring cities or resting in rural locations, and it's made all the difference in our travels.
Is it safe to visit Morocco with children?
When traveling with children, safety is always our main consideration as parents. Is it safe to go to Morocco with children? The quick answer is yes!
However, like with any other location, you should use care.
First and foremost, stay aware of your surroundings and keep a watch on your valuables at all times. Petty theft is widespread in tourist regions, so keep expensive valuables hidden or kept away in a hotel safe. Additionally, while visiting holy places, it is crucial to respect the local customs and dress modestly.
Second, make sure your children are aware of the dangers and know how to avoid them. Teach kids basic safety precautions, such as avoiding approaching strangers or straying out alone. Also, make sure they always have identification on them in case they become misplaced.
Finally, consider hiring a trustworthy tour guide who can securely show you about the nation while providing useful suggestions along the way. They can assist you in navigating unknown territory and avoiding possible hazards.
Overall, by adopting these steps and using common sense when traveling in Morocco with children, you may have a worry-free and fun vacation!
How to Obtain Travel Insurance for Children
Now that we've proven that going to Morocco with children is safe, it's time to think about acquiring them travel insurance. Accidents happen, and it's always preferable to be prepared, no matter how much we wish for a pleasant and trouble-free vacation.
There are a few things we should bear in mind while shopping for travel insurance for our children.
To begin, ensure that the insurance covers medical crises and evacuation. We never know when our children may get ill or wounded, and having insurance can provide us with peace of mind that they will receive competent medical treatment.
Second, determine if the insurance covers travel cancellations or disruptions. This is particularly critical if we have non-refundable reservations or if unforeseen circumstances occur before to or during the trip. It's better to be cautious than sorry and lose all we put into our family trip.
In conclusion, obtaining travel insurance for our children is a vital component of preparing our vacation to Morocco with them. We must make certain that the coverage covers medical crises, evacuation, and travel cancellations or interruptions.
Let us not take any risks and be certain that we have covered all bases before going on this wonderful trip with our children!
How to Travel to Morocco
Traveling to Morocco is a wonderful journey, particularly when traveling with children. There are multiple international airports in Morocco, including Casablanca, Marrakech, and Rabat, making it simple to select a flight that matches your schedule and budget. It is recommended to book your flight in advance and seek for any available offers or promotions.
There are various methods to navigate about Morocco after you arrive. Taxis are a common means of transportation for visitors, however the price should be negotiated before getting in. If you want to see more of the country, you may hire a private driver or rent a vehicle. Keep in mind that driving in Morocco may be hectic, so it's essential to get acquainted with local traffic regulations and practices before getting behind the wheel.
If you're traveling with little children, consider scheduling a tour or hiring a guide to make your vacation less stressful. They can give excellent insights into Moroccan culture and history while handling logistics like as transportation and lodging.
With so many alternatives, simply coming to Morocco is the start of a memorable family trip.
When Should You Visit Morocco With Children?
So, when is the ideal time to visit Morocco with children? It all comes down to your choices and what you want to do. Spring (March to May) and autumn (September to November) are often the finest seasons to visit.
During these months, the weather is pleasant, making it simpler for children to cope. If you want to spend a lot of time outside or touring cities, spring may be a better choice. The surrounding landscape is lush and green, and the weather is ideal for trekking or exploring Moroccan gardens. Keep in mind, though, that this is also peak tourist season, so costs may be higher.
Fall, on the other hand, may be a great alternative if you prefer a calmer vacation with less tourists. The weather will be warm enough for outdoor activities, but there will be fewer visitors. This also implies that accommodation and activity costs may be reduced.
Finally, it is up to you to choose which season is appropriate for your family's requirements.
How Long Does It Take To Travel To Morocco With Children?
Now that you know when to visit Morocco with children, the next issue is how long you should stay.
The answer is contingent on what you want to accomplish and see. If you just want to visit one or two cities, a week may be plenty. If you wish to see more of the nation and its different landscapes, two weeks or more is recommended.
One thing to keep in mind is that traveling with children may be exhausting, so make time for rest and relaxation. You don't want to feel exhausted after a few days of nonstop sightseeing.
When organizing your itinerary, keep your children's ages in mind. Younger children may tire quickly and need more pauses, but older children may enjoy more daring activities.
Overall, the duration of your vacation should provide enough time to immerse yourself in Morocco's rich culture and breathtaking environment without overloading your family. Consider everyone's wants and needs, and prepare appropriately.
Morocco may be a fun-filled family excursion with good preparation!
Traveling in Morocco with Children
Traveling around Morocco with children may be an experience in and of itself. Using taxis or ride-sharing services like Uber is one of the most convenient methods to move about. To minimize surprises later, it's best to discuss the fee before getting into the vehicle.
Another alternative is to take use of public transit, such as buses and trains, which are typically safe and inexpensive. It's a good idea to pack a stroller or baby carrier if you're traveling with small children or newborns. Morocco's streets may be uneven and busy, so having a stroller that can quickly travel through tiny places is crucial.
Furthermore, many attractions and historical places need a significant amount of walking, so having a comfortable carrier for your child might make all the difference. Camel rides and horse-drawn carriage trips are another enjoyable way to experience Morocco with children. These activities are particularly popular in towns like as Marrakech and Fez.
However, it is critical to do preliminary research and choose trustworthy tour operators that promote animal care. Getting about Morocco with kids may be a fun aspect of your family journey if you keep safety in mind and prepare ahead of time.
Taking the Train
Now that we've discussed how to navigate about Morocco with kids, let's have a look at how to see the country by train.
Train travel is an excellent choice for families since it provides comfortable and convenient transit between locations.
The Moroccan rail network, known as ONCF, is extensive, connecting important towns such as Marrakech, Casablanca, Fez, and Tangier.
Trains are typically clean and well-kept, with numerous seating classes available, including first and second class.
Air conditioning and dinner service are common features of first-class tickets.
Keep in mind that train timetables are not always trustworthy, so plan ahead of time and allow for some flexibility in your itinerary.
Furthermore, although train travel in Morocco is typically secure, it is nevertheless vital to keep a watch on your valuables while on board.
Overall, traveling by train in Morocco may be a unique and enjoyable experience for families who want to see the country at their own leisure.
By Bus
Taking the bus in Morocco is a great way to get about, particularly if you have children. It's inexpensive, simple to use, and can transport you to some of the most isolated locations. It's also a chance to learn about local culture and engage with people.
When traveling by bus, bear in mind that timetables might be erratic. Buses may come late or not at all, so having a backup plan in case of delays is essential.
Also, keep a watch on your possessions since pickpocketing may happen on packed buses.
Overall, using the bus is an excellent way to see Morocco with children. You'll be able to see new locations and meet new people while keeping your expenses down. Just remember to be adaptable and enjoy the ride!
Using a Guided Tour
We had a terrific day visiting Morocco by bus, now it's time to try something new: a guided tour.
We don't have to worry about navigating the streets or figuring out transportation on our own when we take a guided tour. Instead, we may sit back and relax while someone else handles the minutiae.
Another benefit of a guided tour is that we have access to insider information and local experience. Our guide may provide us with information about Morocco's history, culture, and traditions that we would not have learnt otherwise. Furthermore, they may lead us to off-the-beaten-path sites that we would not have found on our own.
Of course, there are some drawbacks: guided tours may be more costly than solo travel, and we may not have as much freedom with our plan. However, I believe it will be worthwhile in terms of the peace of mind and enhanced enjoyment that a skilled guide may bring.
Let us see where this new journey leads us!
What to Think About When Planning a Morocco Family Tour
There are various factors to consider while scheduling a Morocco family vacation.
First and foremost, consider your children's ages and what activities will be acceptable for them. If you have small children, for example, you may wish to opt for shorter walks or visit places aimed for children.
Another significant consideration is the time of year you want to travel. Morocco may be rather hot during the summer months, so plan your vacation during the colder months. This will make everyone more comfortable and enable you to enjoy outdoor activities without feeling overheated.
Finally, while planning a Morocco family holiday, keep your budget in mind. While there are several possibilities at various price ranges, it is important to remember that quality should never be compromised for money. Look for reliable tour companies who provide well-planned itineraries and competent guides to make your vacation a great experience for everyone involved.
Morocco's official language is Berber.
Let's speak about language now that you've booked your Morocco family holiday.
Morocco is a multilingual nation, with the most generally spoken languages being Arabic, French, Berber, and English.
While you may hear some English in tourist areas, knowing some basic Arabic or French words will assist you traverse the nation.
The majority of Moroccans speak Arabic, which is the country's official language.
French, on the other hand, is extensively used in government, business, and education.
Many Moroccans are multilingual, speaking Arabic as well as French.
When travelers make an attempt to converse in any language, it is always welcomed.
If you want to understand more about Moroccan culture before you go, I strongly suggest taking a language lesson.
It will not only improve your experience, but it will also demonstrate respect for the local culture.
Don't be scared to put your new abilities to the test when traveling in Morocco; locals are generally willing to help with pronunciation and grammar.
What to Eat in Morocco When Traveling with Children
There is something for everyone when it comes to eating in Morocco. If you're traveling with children, you'll be relieved to hear that Moroccan food is often fairly kid-friendly.
From couscous to tagine, there are plenty of meals that will satisfy even the most discerning palates. Pastilla, a savory pie cooked with chicken or pigeon and almonds, cinnamon, and sugar, is one food that your children will like. It may seem to be an unusual mix, but believe me when I say it's fantastic!
Kefta tagine, prepared with meatballs cooked in a tomato-based sauce and eaten with bread or couscous, is another kid-friendly cuisine. Try some classic Moroccan sweets like msemen (a sort of flatbread), chebakia (a honey-coated pastry), and ghriba (a coconut macaroon) for snacks and treats.
Your kids will also enjoy drinking fresh-squeezed orange juice from one of the country's numerous street sellers – it's delicious and refreshing! Food in Morocco is more than simply a source of nutrition; it is also a cultural experience.
So, while you're here with your children, seize every chance to experience something new. Whether you dine at a fine restaurant or get street food from a seller, you're guaranteed to find something to satisfy your taste buds.
So go ahead and sample all of Morocco's delectable tastes!
Where to Eat with Children in Morocco
When it comes to eating with children in Morocco, there are several possibilities. There is something for everyone, from traditional Moroccan food to cosmopolitan delicacies.
Trying the local cuisine is one of the finest ways to immerse yourself in the culture. Food kiosks in Marrakech's Djemaa el Fna plaza provide grilled meat skewers and freshly squeezed orange juice, among other things.
If you prefer a sit-down lunch, many restaurants include kid-friendly menus and even play spaces or entertainment for children. With its stunning outdoor location and children's menu offering pizza and burgers alongside Moroccan specialities like tagine, Le Jardin in Marrakech is a popular option among families.
La Sultana in Fes provides a family-style meal option where parents and children may enjoy a range of Moroccan dishes together for a more sophisticated eating experience.
A supper at a riad, which is a typical Moroccan home turned into a hotel or restaurant, is another unique eating experience in Morocco. Riads often include lovely courtyards or rooftop terraces that offer a private setting for families to dine together. In Marrakech, Riad Kniza features a beautiful courtyard where guests may have breakfast or lunch surrounded by colorful tiles and lush flora.
When eating with children in Morocco, remember that meals are supposed to be savored and enjoyed leisurely. With so many delectable alternatives, you're sure to find something that everyone will like!
Cafe Zeitoun
We discovered Zeitoun Cafe after investigating some of Morocco's best locations to eat with kids.
This hidden treasure has a nice environment and wonderful Moroccan food that will delight even the most discriminating diners.
We knew we were in for a treat as soon as we came in and were welcomed with warm grins from the staff.
The menu provided numerous of selections for both adults and children, but their tagines truly stuck out to us.
We chose the chicken and vegetable tagine, which was perfectly prepared – tender chicken, tasty veggies, and just the proper amount of spices.
Our kids devoured the couscous and grilled chicken skewers, both of which were equally fantastic.
We left Zeitoun Cafe feeling satisfied and satisfied with our eating experience.
If you're searching for a family-friendly restaurant that serves traditional Moroccan food with great service, this is a must-see!
Marrakesh
Let's chat about Marrakesh now! This bustling city is a must-see for families with children. The enthusiasm and excitement are evident from the moment you arrive.
The Medina's hues, fragrances, and sounds will take you to another planet.
The Jardin Majorelle is a popular site in Marrakesh. This botanical park is a tranquil haven in the middle of the metropolis. The twisting trails will entice children to find unique plants and flowers. The brilliant blue buildings and fountains provide some spectacular picture opportunity.
Visit the Medina's souks for a more participatory experience. These lively marketplaces are brimming with treasures just waiting to be found. Allow your children to hone their bargaining abilities while looking for unique mementos such as leather products or homemade ceramics. Just keep an eye out for them among the masses!
The Bougainvillelier
Le Bougainvillier is a lovely hotel in the centre of Marrakech. We were welcomed by pleasant employees who made us feel right at home as soon as we arrived.
The courtyard's lush vegetation and beautiful flowers were a pleasure to see. Our accommodation was large and well done in typical Moroccan style.
We enjoyed waking up to the sound of birds singing outside our window and dining on our own balcony. The kids had a great time splashing about in the pool while my husband and I rested on the sun loungers.
We were able to enjoy true Moroccan hospitality and immerse ourselves in local culture at Le Bougainvillier. From planning excursions to suggesting neighboring eateries, the staff went above and beyond to ensure our stay was wonderful.
We can't wait to return to this amazing guesthouse and make more family memories.
Marrakesh
Now, let's speak about Marrakesh, a dynamic city that will astound you and your children. This city offers something for everyone, from vibrant marketplaces to breathtaking architecture.
Visit Jardin Majorelle, a stunning garden filled with exotic plants and brilliant hues. Your youngsters will enjoy exploring the trails and finding the oasis's secret nooks.
The Bahia mansion, a spectacular 19th-century mansion constructed for a rich Moroccan prince, is another must-see site. The beautiful carvings and tiling will take you back in time. Your children will also love roaming around the large courtyards and imagine what life was like for the residents.
At night, visit Marrakesh's main square, Djemaa el-Fna, which comes alive with entertainers, food booths, and merchants offering a variety of things. While enjoying live music and entertainment, your family may sample traditional Moroccan delicacies such as tagine or couscous. Don't forget to haggle with merchants for souvenirs or trinkets to remember your amazing vacation by.
Overall, Marrakesh is a must-see place for families traveling to Morocco with children. The city's rich culture and history, along with its vibrant environment, make it an attractive location for families to explore. So pack your luggage and prepare for an unforgettable experience!
The Palace Table
Let me now tell you about our visit to La Table du Palais in Morocco. Oh my goodness, that was unlike anything we'd ever seen before!
We were welcomed with warm smiles and outstanding service from the time we stepped in. The design was beautiful, and the atmosphere was warm and inviting.
We ordered several items to split, and they all surpassed our expectations. The tastes were strong yet well-balanced. Even the youngsters tried new items and enjoyed them!
We concluded with a delectable dessert that left us all satiated and delighted.
Our whole eating experience at La Table du Palais was excellent. I wholeheartedly suggest it to anybody searching for a wonderful supper while traveling around Morocco with their family. You will not be disappointed!
Marrakesh marketplaces
Let us now discuss Marrakesh. This thriving metropolis is noted for its lively energy and vivid marketplaces. It's a fantastic location to take children since there's always something fresh to see and do.
The Jardin Majorelle, a magnificent park filled with exotic plants and brilliant blue structures, is one of Marrakesh's attractions. The twisting roads and secret nooks will appeal to children. In addition, the park features a small museum with traditional Moroccan clothes and antiques.
The iconic Djemaa el-Fna plaza is another must-see in Marrakesh. There are snake charmers, henna artists, and street entertainers abounding here. It's a fun site to come at any time of day or night, but be prepared for crowds! The sights and noises of this busy plaza will astound children.
The Oumensour Palace
The Palais Oumensour is a lovely classic Moroccan riad in the center of Marrakech. During our family trip in Morocco, we stayed at this hotel, and it was a memorable experience.
The staff was really pleasant and helpful, making us feel at ease. Palais Oumensour's rooms are large and elegantly designed with traditional Moroccan themes such as elaborate tile work and colorful carpets.
Our children adored the rooftop patio, where they could play while taking in the breathtaking views of the city. The hotel also features a small pool, which is ideal for unwinding after a day of visiting Marrakech's hectic streets.
Breakfast on the rooftop patio every morning was one of our favorite experiences at Palais Oumensour. Fresh fruit, sweets, and typical Moroccan meals like msemen and beghrir were all great.
It was a tranquil way to begin our day before stepping out to see what Marrakech has to offer.
Taroudant
Let me now inform you about Taroudant. It's a lovely walled city in Morocco's Souss Valley. It is known as 'the tiny Marrakech,' because it has the same red walls and narrow alleyways as its larger cousin, but with fewer tourists and a more relaxed vibe.
Taroudant, being a family-friendly resort, has a plethora of activities for families with children. Begin by browsing the souks, which are filled with handicrafts, spices, and fabrics. Haggle to your heart's content for some fantastic deals!
Don't forget to stop by the vibrant markets offering fresh goods, including unusual fruits and veggies. The ramparts that encircle the city are another must-see site. Your children will enjoy going around the walls and taking in the sights of the city below.
Rent bikes and pedal through the gorgeous palm groves on the outskirts of town for a more athletic excursion. When it's time to unwind, visit one of Taroudant's numerous cafés or restaurants for some delectable Moroccan food.
Overall, Taroudant is a good choice for families wishing to immerse themselves in Moroccan culture and history without being swamped by crowds. It's the ideal destination to spend a few days with your loved ones, with its attractive old-world architecture, lively marketplaces, and gorgeous natural surrounds.
Where Can I Stay in Morocco With My Children?
When coming to Morocco with children, one of the most crucial factors to consider is where to stay. As a parent, you want to make sure your children are secure and comfortable while still having fun and appreciating their environment.
Staying at a traditional riad in one of Morocco's various cities is a terrific choice for families. Beautiful courtyards, rooftop terraces, and lots of room for families to stretch out are common features of these delightful guesthouses. Furthermore, several provide genuine Moroccan cuisine and may organize activities such as cooking courses or guided excursions.
Renting a villa or apartment, which may give greater solitude and facilities such as a kitchen or pool, is another popular option. This is particularly suitable for families with small children who may want more room and flexibility during their stay. Just be sure to do your homework before booking to ensure that the neighborhood is family-friendly and handy for your requirements.
Conclusion
Overall, my trip to Morocco with my children was wonderful. We were concerned at first to take our children on such a culturally complex vacation, but we felt welcomed and protected the whole time. Moroccans like children and went out of their way to make us feel at ease no matter where we went.
In terms of lodging, Morocco has a plethora of family-friendly alternatives. There's something for every budget and desire, from opulent palaces in Marrakesh to tiny guesthouses in Taroudant.
I strongly advise you to select Morocco as your next family vacation location; it will be an experience your children will never forget!