Discover the rich legacy and history of Aswan and Luxor while enjoying the splendor of Egypt's Nile Valley. Enjoy the stunning Nile Valley landscape and authentic Egyptian life from the deck of your 5 star Nile Cruise Ship in 4 days and 3 nights from Aswan to Luxor. Discover the highlights of Luxor and Aswan sightseeing, stopping along the route to explore Pharaonic sites of significance like as Kom Ombo and Edfu Temples. From Aswan, see the most spectacular temples of Abu Simbel and have a wonderful hot air balloon ride. In this 4 day Nile Cruise between Aswan and Luxor, have fun and enjoy lots of night entertainments like as a belly dance performance, Galabeya party, Nubian show or disco, and more. – Arrive with lunch and go with breakfast.
Let's Discover Egypt is in charge of operations.
This is a typical route for this product.
The itinerary of 4 Days Nile Cruise From Aswan To Luxor Including Abu Simbel & Hot Air Balloon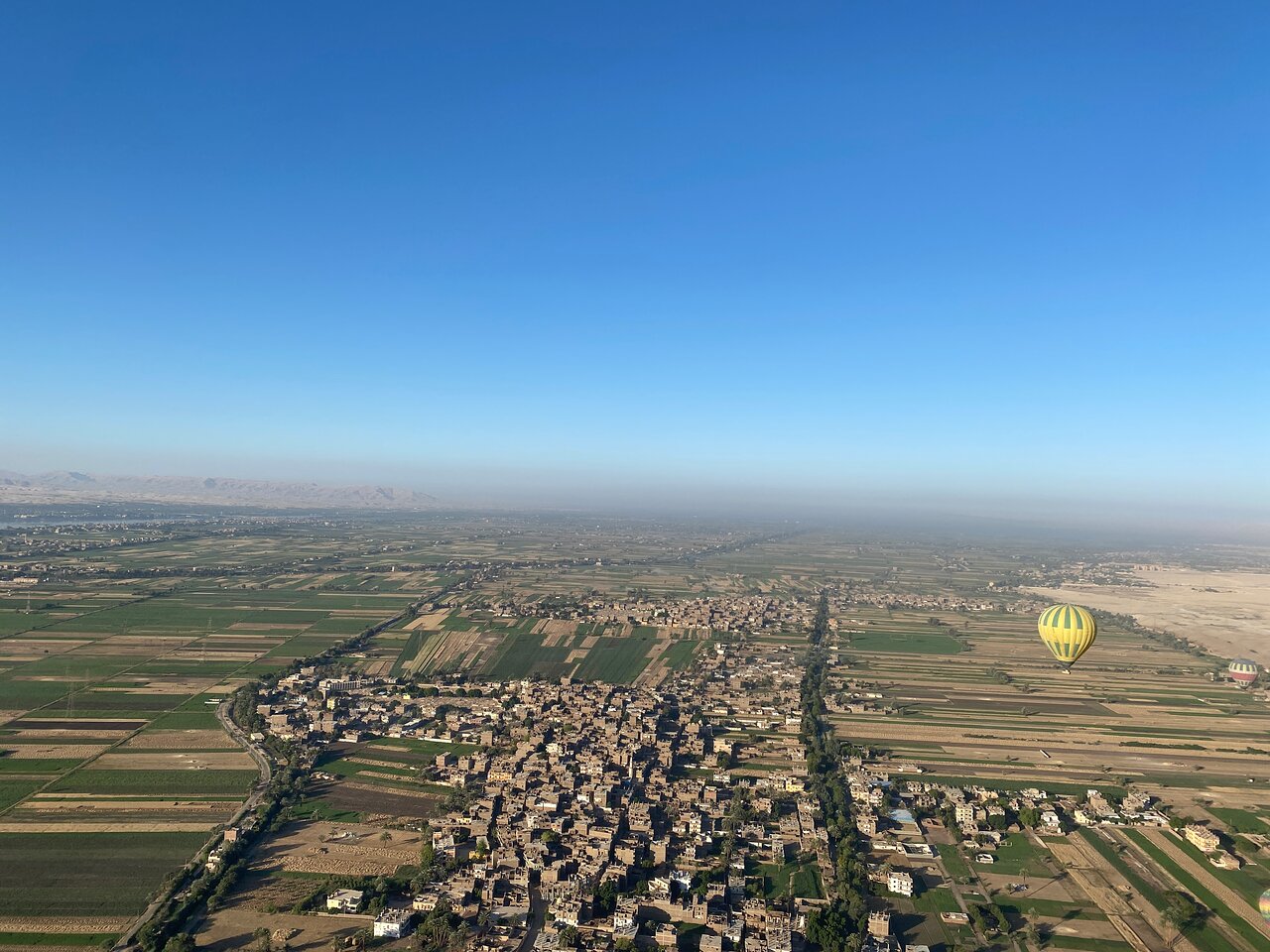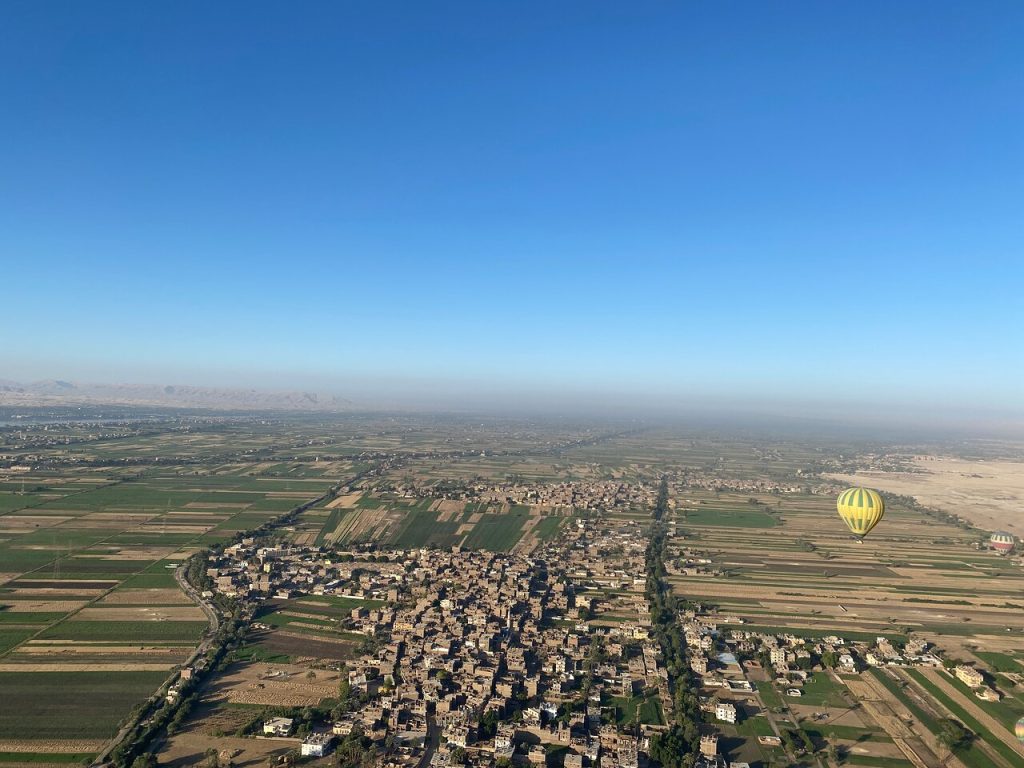 Day 1: Arrive in Aswan – Nile Cruise Check-In And Aswan Day Tour – Preferred Arrival Time: 7:00 a.m. to 10:00 a.m.
Stop in Aswan
A representative will take you up from your Aswan hotel, Aswan airport, or railway station – then transfer to your 5 star Nile cruise before noon – eat on board – then tour the High Dam and Philae Temple. Dinner on board followed by a folkloric show and an overnight stay in Aswan. Lunch and dinner are served. Note: If your arrival or pick-up time in Aswan is early (recommended), we will begin the trip immediately since the cruise check-in time is at 12:00 PM, and we don't want our passengers to spend time waiting in the lobby for check-in and also to escape the heat.
45 minutes in length
Stopping Point: Aswan High Dam
Begin your day excursion by seeing the High Dam, which was built in 1960 to protect Egypt from flooding and to produce energy. Aswan High Dam is really spectacular, so be prepared for an unforgettable touring experience. The Dam is 3600 meters long, 980 meters thick at the base, and 111 meters tall at its tallest point. Lake Nasser, the world's biggest man-made lake, has accumulated behind it. It delivers irrigation water and energy to Egypt as a whole. Located 13 kilometers south of Aswan, then travel to Philae Temple.
30 minutes in length
Visit the Temple of Philae.
Travel by small motorboat to Philae Temple, a Greaco Roman temple devoted to the goddess Isis. This lovely temple complex is one of the most gorgeous in Egypt. It is located on Aglika Island, just south of the former Aswan Dam.Following the building of the High Dam, which threatened to drown it permanently, the temple was relocated to its present position.
The meticulous restoration at the present site was meticulously accomplished, painstakingly retaining the complex's original design and layout and even landscaping the island to reflect its old position. During the Ptolomaic Dynasty, Philae grew to prominence as the hub of the goddess Isis' worship. This complex was one of the final sites where the old religion thrived when Christianity arrived in Egypt, officially shutting in 551 AD. The major temple on the island was later utilized as a church by early Christians. Return to your Nile cruise and spend the night at Aswan.
1 hour 30 minutes in length
Day 2: Abu Simbel and Kom Ombo Temple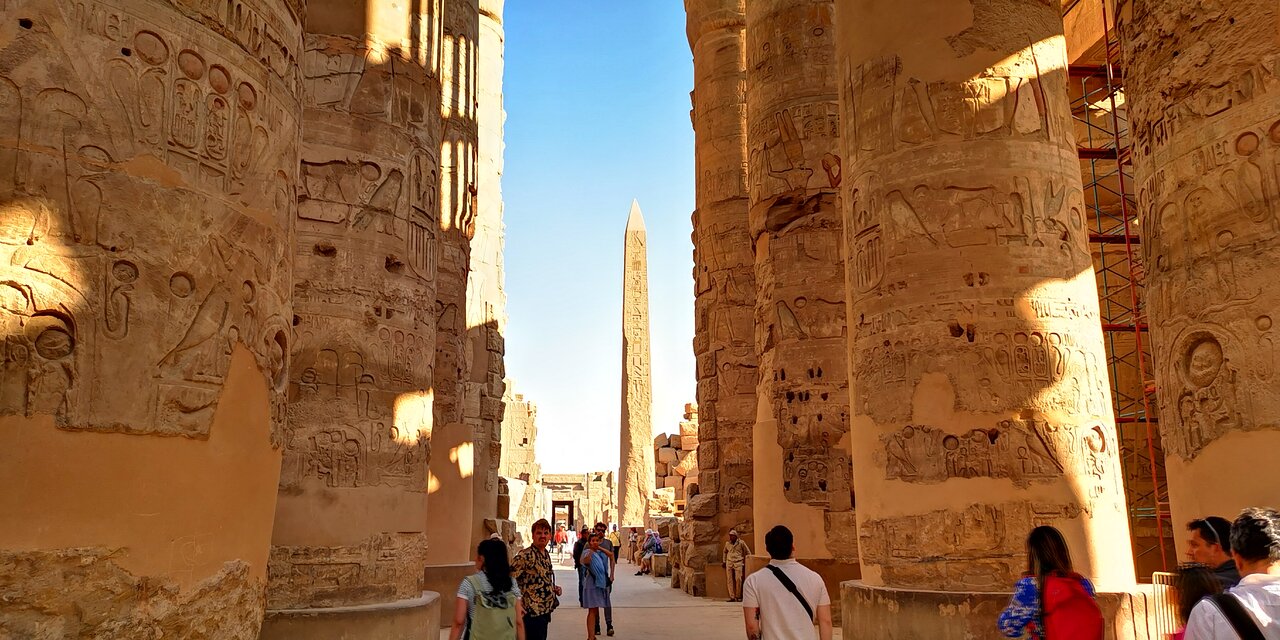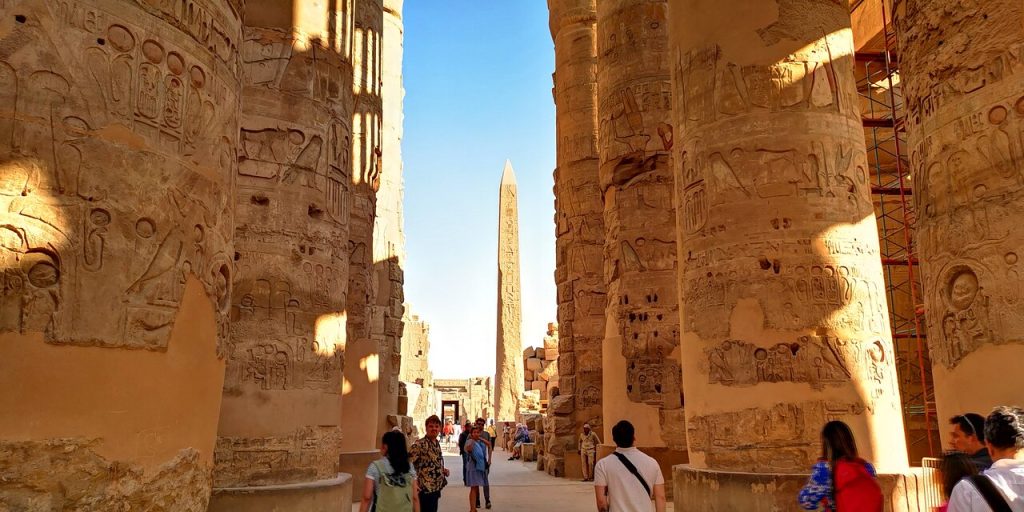 Visit the Abu Simbel Temple Complex.
We will pick you up at 4:30 AM to tour Abu Simbel Temple (in a small group), to see one of Egypt's most stunning sites, the rock-cut temples of Abu Simbel with its distinctive design erected for King Ramesses 2nd and his adored Queen Nefertari. The two Temples of Abu Simbel, with their distinct architecture, are regarded as ancient Egypt's greatest.
They exemplify the new Kingdom's splendour and magnificence.The Egyptian government and UNESCO agreed to work together to rescue these temples from the water. Ramsses II's Temple was devoted to the four universal gods Ptah, Re-Her-Akhtey, Amun-Re, and Ramsses II himself. The enormous Abu Simbel temple is also known as Ramssess II's Sun Temple.In a symbolic fashion, the Temple of Queen Nefertari is also known as the Temple of Hathor, who was the wife of the God Horus. Return to the cruise ship at midday. Enjoy lunch aboard and prepare for the cruise navigation to Kom Ombo city in the afternoon.
9 hours in length
Visit the Temple of Kom Ombo.
Almost 3 hours of sailing to Kom ombo city as you relax on the sundeck with your tea. Arrive at Kom ombo and then see the Kom ombo Temple. The temple and associated settlement site are located 45 kilometers north of Aswan, the temple was dedicated to the gods Sobek Raa the crocodile God and Horus the Elder, the temple was built 180 B.C by the Ptolemaic dynasty during the Roman invasion, what makes the temple of Kom ombo so special is that it stands right on the river bank between Edfu and Aswan, making it a wonderful stop station for Nile cruises. Sailing to Edfu, dinner on board, and Galabyia party. Edfu town is where you'll spend the night.
Time allotted: 1 hour
Edfu Temple & Luxor East Bank on Day 3
Visit the Temple of Horus.
Breakfast on board, followed by a visit to Edfu Temple, Egypt's best-preserved temple devoted to the hawk-God Horus. The construction of the Ptolemaic temple of Horus, which was built on the site of an ancient temple, dates to the reigns of Ptolemy the Third (237 B.C.). The descriptions on the walls include the Myth of Horus and Seth, which was probably enacted yearly as a religious drama. Return to the ship and relax on the sundeck while traveling to Luxor, admiring the wonderful panorama of the Nile River. Cross the Esna Lock, have lunch on board, and relax on the sundeck in the afternoon.
1 hour 30 minutes in length
Visit the Karnak Open Air Museum.
By late afternoon, arrive to Luxor city, then enjoy your tour to Karnak temples, Karnak is more than A temple, is a spectacular Complex of Sanctuaries, Kiosks, Pylons and Obelisks, All dedicated to the Theban gods and to the Greater Glory of Egypt's Pharaohs, Karnak was the Most Important place for the worship of the Theban Triad (Amun, Mut, and Khonso) Then drive to enjoy luxor temple. Note: If your ship arrives by 3:00 or 3:30 PM, you will have the opportunity to see both the Karnak and Luxor Temples on the East Bank of Luxor; otherwise, we will make the visit the following day.
1 hour 30 minutes in length
Visit the Luxor Temple.
Following the Karnak Temples, you will visit Luxor Temple, which was largely constructed by the New Kingdom Pharaoh Amenhotep III of the 18th dynasty and was completed by King Tutankhamon and the Great King Ramses II. The first pylon was raised by Ramses II and was decorated with scenes from his military battle of Kadesh. Overnight in Luxor after dinner.
Time allotted: 1 hour
Day 4 Departure – Hot Air Balloon & West Bank Tour – This tour will end at 12.00 PM.
Come to an end at:
We will take you up early in the morning for an awesome unforgettable excursion of Hot Air Balloon ride over Luxor's west bank and experience an aerial perspective of the city scenery and iconic sites. Enjoy the open air museum city of Luxor while flying over the ancient temples and mountains below (40 to 55 minute journey). – Check-out and breakfast box
40 minutes in length
Stop at Memnon's Colossi
After the balloon trip, you will have a picture stop at the Colossi of Memnon, which sits elegantly in the horizon of the gorgeous Luxor horizons, with two spectacular twin sculptures image of Pharaoh Amenhotep III and two lesser statues carved at his feet (one being his wife and the other his mother). The two 60-foot-tall sculptures stand at the entrance to Amenhotep III's funerary temple. They are well known as the Colossi of Memnon due to a phenomena caused by one of the sculptures during an earthquake. Originally built in the Theban Necropolis west of the Nile River in the modern city of Luxor, the Colossi of Memnon are two colossal statues made of quartzite sandstone that archaeologists believe was quarried near modern Cairo at El-Gabal el-Ahmar and then transported 420 miles overland to the ancient city of Thebes. Then go to the Hatsheput temple.
15-minute duration
Stop at: Deir el Bahari's Temple of Hatshepsut
Discover Queen Hatshepsut's stunning temple and her captivating narrative with her nephew. The temple of Hatshepsut rises out of the arid Plain in a succession of terraces, merging with sheer limestone Cliffs of the eastern slope of the Theban Mountain as if Nature herself had erected this Extraordinary monument, then drive to Kings Valley.
Time allotted: 1 hour
Visit the Valley of the Kings.
Arrive at the Valley of the Kings, also known as the Great Place of Truth. It is a Majestic domain of the Pharaohs who once lay in great stone Sarcophagi, awaiting immortality. Glance around the complex and see the tombs and resting places of notable Egyptian kings such as Merneptah, Ramesses III, and Ramesses VI. Then transport to Luxor Railway Station, Luxor Airport, or your Luxor hotel. Lunch is not provided.
Included in the 4 Days Nile Cruise From Aswan To Luxor Including Abu Simbel & Hot Air Balloon
Edfu Temple Horse Carriage & Philae Temple Motor Boat Transportaion
All participants must provide their passport name, phone number, and nationality at the time of booking.
Accommodation for three nights on a five-star Nile cruise with full board.
Hot air balloon ride above the west bank of Luxor.
All transfers are made in an air-conditioned vehicle.
Arrival and departure meet and greet service.
High-quality services are provided.
Bottled water for excursions away from the cruise ship.
During your trips, an Egyptologist will serve as your tour guide.
A group excursion to the Abu Simbel temple.
All service fees and taxes are included.
Vegetarian options are available; please specify at the time of booking if you want them.
It is not included the 4 Days Nile Cruise From Aswan To Luxor
Any optional trips or personal costs, such as washing, etc.
Water or drinks during meals, as well as WiFi, are available aboard the Nile cruise.
Entrance fees to the aforementioned attractions.
Tipping. (Guide / Driver / Nile Cruise staff)
Additional Info
Infants and small children can ride in a pram or stroller
There are public transit alternatives nearby.
Suitable for all levels of physical fitness
If the Hot Air Balloon trip is canceled due to inclement weather, you will get a refund of $25 USD per person.
Children under the age of six are not permitted to participate in the Luxor hot air balloon ride.
In public places, guides must wear face masks.
Travelers are given face masks.
Travelers and workers have access to hand sanitizer.
Throughout experience, social distance is reinforced.
High-traffic locations should be cleaned on a regular basis.
Sanitizing gear/equipment between uses
Sanitation of transportation vehicles on a regular basis
Guides are obliged to wash their hands on a frequent basis.
Temperature checks for personnel on a regular basis Temperature tests for visitors upon arrival
Paid stay-at-home policy for employees suffering from symptoms
Guides must be immunized against COVID-19.
All of our tour guides, drivers, agents, and Nile Cruise crew members have been fully immunized.
Meeting Place
All of our visitors are picked up from hotels or guest homes in Aswan, as well as the Aswan Airport or Railway Station. If your accommodation is on the island or in west Aswan, the pickup place will be in the city.
Related tours