Egypt in 8 Days Cairo and Nile Cruise tour 8 Days The Cairo and Nile Cruise tour will provide a thorough travel journey going to the magnificent eternal sights of the ancient Egyptian culture. Egypt Tours Portal will supply all of our visitors with the greatest services of a private A/C vehicle, an outstanding Nile Cruise, and a skilled Egyptologist tour guide that can be anticipated from the top travel agency in Egypt.
Our clients will have the incredible opportunity to unleash their inner adventurer through our irresistible 8-day Cairo and Nile cruise tour, during which they will feast their eyes on the miracles of Cairo and enjoy the panoramic view of Giza Pyramids, the mighty Sphinx, and more, as well as board a 5* Deluxe Nile Cruise between Luxor and Aswan to witness the golden Karnak temple, Luxor Temple, Valley of the Kings, Kom Ombo Temple, Philae Temple, Edfu Temple Get this fantastic trip to begin your experience in the Land of the Pharaohs.
8 Days Cairo and Nile Cruise Tour Highlights
Cairo Attractions
Giza Pyramids Complex.
The Great Pyramid of Khufu.
The Great Sphinx.
The Grand Egyptian Museum
The Egyptian Museum.
The Valley Temple.
Luxor Attractions
Karnak Temple.
Luxor Temple.
Valley of the Kings.
Colossi of Memnon
Hatshepsut Temple.
Aswan Attractions
Edfu Temple.
Kom Ombo Temple.
Philae Temple.
Abu Simbel Temple.
The Unfinished Obelisk.
What's Included
assist and meet at airports. All-around luxurious vehicle with air conditioning. As stated, all airport transfers. Transfer of Baggage. 4 nights' lodging at a 5 star deluxe hotel in Cairo, calculated on a B/B basis. 3 nights' lodging on a 5-star Deluxe Nile Cruise, including all meals. Tickets for domestic flights Aswan and Luxor / Cairo / Cairo All of the admission fees for the locations indicated in our itinerary above. Egyptian expert guide who speaks English. a water bottle each day while touring. "Emergency" Hotline available 24/7. Service fees as well as taxes (7) Breakfast Dinner (3) Lunch (5)
What's not Included
Worldwide Flight From home ticket. entry permit. Things of a private nature, like tips. any kind of beverage at any time. Any optional excursions There are extra costs during the peak season (Christmas and New Year). USD200 PER PERSON between December 20 and January 2
8 Days Cairo and Nile Cruise Tour Itinerary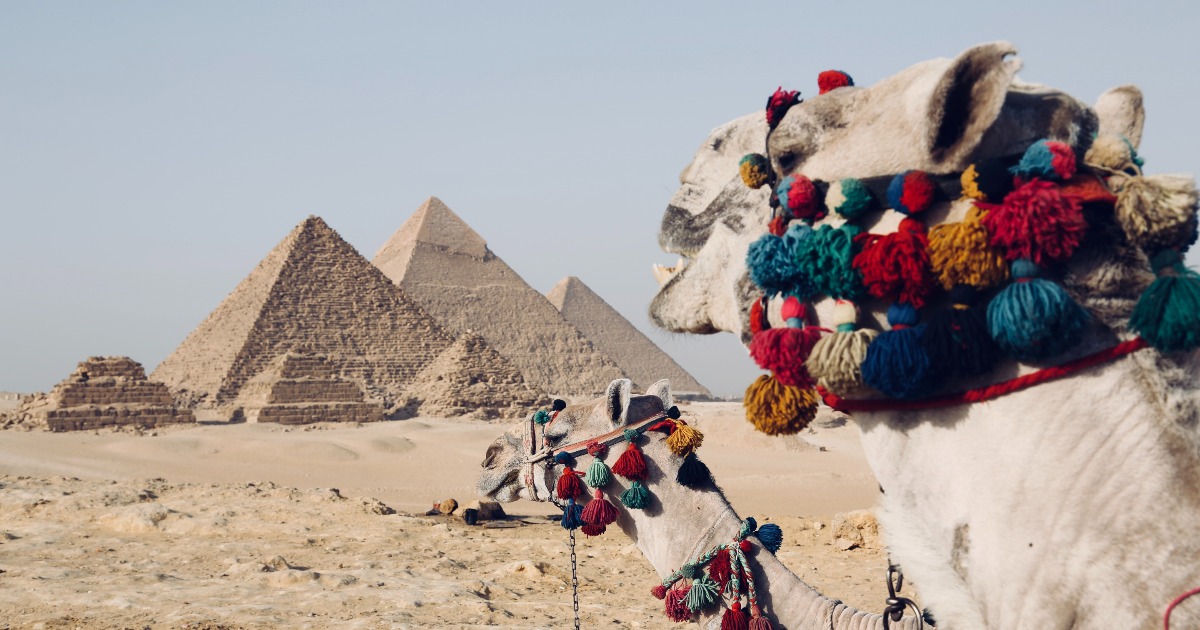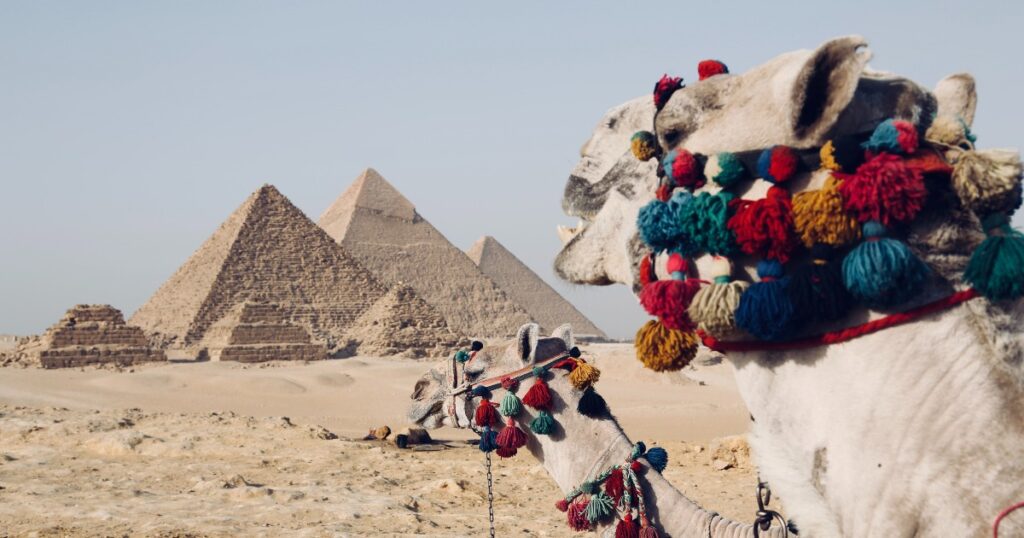 Day 1: Arrival in Egypt, Land of the Pharaohs + Dinner Cruise
Upon arrival at Cairo International Airport, one of our representatives will meet you and assist you throughout the formal procedures at Cairo International Airport to have a quick approval on your entry after finishing, you will meet your tour guide who will be waiting for you outside the airport, and he will transfer you in your private A.C vehicle to your Cairo hotel to have a smooth check-in and relax.
It's dinnertime!
In the evening, you will be driven from your hotel to a Special Dinner Cruise on board a very stunning Nile River Cruise. You will see some of the greatest dervish performances while eating at an open buffet.
Overnight
After completing, we will transport you back to your Cairo hotel for the night.
Mealtime: Dinner
Cairo Hotel for the night
Day 2: Pyramids and Egyptian Museum Tour
After a sumptuous breakfast, your private tour guide will take you on a trip of a lifetime while exploring the destination, which includes one of the Seven Wonders of the World: the Great Pyramid of Giza.
Pyramids of Giza Complex
The Giza Pyramids complex will be your first stop on your trip; it has existed for almost 4000 years, making it one of the world's oldest sites. The complex consists of three major pyramids, six smaller pyramids, the big sphinx, and the Valley temple, the home of immortality.
The Great Pyramid of Giza
There is no better time to see one of the World's Seven Wonders. The Great Pyramid of Khufu is the biggest and most spectacular of the Pyramids in the Giza Complex. It was created by King Khufu, who intended to carry on his father Sneferu's construction endeavors, resulting in a genuinely unmatched attraction.
The Chephren Sphinx
The Giza Sphinx is another spectacular structure created during the time of King Khafre. It is the Son of Khufu, which is why its face has the traits of the monarch himself. It also has the body of a lion to give the idea that it is the powerful guard of the Giza Pyramids.
The Temple of the Valley
You must have heard many stories about the mummification and purification of the mummies that belonged to the ancient Egyptians of the ancient dynasties, and the Valley Temple was the site that witnessed those wonderful processes, so don't miss out on the opportunity to visit it and hear some stories from your tour guide about how the ancient Egyptians managed to create such an unbelievable accurate system with certain beliefs.
The Egyptian Grand Museum
The Grand Egyptian Museum is a golden doorway leading to heavenly ancient Egyptian masterpieces nurtured over 5000 years of continual invention and strong creative vision. This mammoth marvel contains a once-in-a-lifetime opportunity to explore some of the finest ancient monuments and artifacts ever created, including:
The Hanging Obelisk, King Ramses II's Statue, King Senusert's Ten Statues, The Grand Staircase, Ptolemaic Kings and Queens Statues The King Mercnptah Victory Column, the magnificent Royal Regalia, and the Grand Atrium & Gift Show.
There is a VIP ticket that allows you to see a variety of additional items; for more information, please contact us.
It's time for lunch.
Then, we will take you to a fantastic Pyramid / Nile view restaurant for a delicious lunch, and then you will accompany your own Egyptologist guide on a tour to uncover the secrets & mysteries within the impressive:
Egypt's National Museum
This is one of the most popular tourist destinations in Egypt because it houses some of the largest ancient Egyptian collections, including some of the most famous treasures that have been discovered, so make the most of your time while being in such a fantastic location.
Overnight
After your trip, we will transport you back to your Cairo hotel for the night.
Breakfast and lunch
Cairo Hotel for the night
Day 3: Fly to Luxor; Visit Luxor East Bank Attractions; Board the Cruise
After breakfast at your 5* Cairo hotel, we will drive you to Cairo International Airport for your trip to Luxor. Upon arrival, you will meet your tour guide and begin another beautiful journey of some of the main sights on Luxor's East Bank, including:
The Temple of Karnak
This was a cult temple devoted to three great deities (Amun, Mut, and their son Khunso). The Karnak Temple Complex is the biggest religious structure ever created by man, with three temples covering more than 200 acres, making it a really spectacular structure.
We will take you now to your 5* luxury Nile Cruise for lunch and relaxation, and then in the evening, you will be moved to another beautiful tourist attraction that draws visitors from all over the globe.
The Luxor Temple at Night
Luxor Temple is one of the most fantastic places to view when in Luxor, and it is commonly believed that the ideal time to see it is at night, particularly walking around the row of sphinxes in front of it, which makes you feel like you're in a movie full of adventures.
After your trip, we will transport you back to your Nile Cruise to spend the night.
Breakfast, Lunch, and Dinner
EgyptAir flight from Cairo to Luxor
Onboard the Cruise for the Night
Day 4: Visit Luxor West Bank Attractions
on the morning, you will have breakfast on board your Nile Cruise before joining your tour guide to view some of the top sights on Luxor's West Bank, including:
The Enthralling Valley of the Kings
The hypnotic Valley of the Kings, which includes the majestic tombs of some well-known Ancient Egyptian Pharaohs like Tutankhamun, Ramses VI, Ramses II, Seti I, and a lot of other tombs that will let you get an overall point about how the ancient Egyptians used to live, is one of the top attractions in the West Bank of Luxor, and your tour guide will explain everything for you in detail.
Temple of Hatshepsut
You will also see one of Queen Hatshepsut's most amazing works. She governed Egypt during the 18th dynasty and attempted to build a mortuary temple for herself that would be remembered, and this is exactly what we got, a genuine masterpiece.
The Colossi of Memnon
These are two statues built by King Amenhotep III, who began a remarkable building project in Egypt, and he built a huge temple for him with these two statues standing in front of the temple for some guarding purposes, but the entire mortuary temple was destroyed due to natural disasters, and the only thing that remains are these two colossi known as Memnon.
Finally, you will be brought back to your Nile Cruise, where you will eat lunch while sailing and spend the remainder of the day and night on board.
Breakfast, Lunch, and Dinner
Onboard the Cruise for the Night
Day 5: Visit Edfu and Kom Ombo Temples
Early in the morning, you will board a horse carriage with your tour guide and be transported to:
The Edfu Temple
It is one of the most fascinating temples on the West Bank of the Nile. The Edfu Temple was erected between 237 and 57 BC under the Ptolemaic Kingdom, and the inscriptions on its walls provide some of the most important information concerning language, myth, and religion in Egypt throughout the Hellenistic period.
Temple of Kom Ombo
Kom Ombo is a remarkable twin temple that was also constructed during the Ptolemaic dynasty and has some modifications from the Roman era. The temples were devoted to the crocodile deity Sobek and Horus the Elder, respectively.
After your wonderful 8 Days Cairo and Nile Cruise Tour, you will return to your Cruise to begin sailing towards Aswan, where you will spend the night on board your Nile Cruise.
Breakfast, Lunch, and Dinner
Onboard the Cruise for the Night
Day 6: Aswan Tourist Attractions Tour
Enjoy your breakfast before departing towards Nubian City. The majority of visitors find Aswan to be a charming city, and among the attractions that you will see while visiting with us are:
The Great Dam
Aswan High Dam is a modern Egyptian achievement that was built with the financial support of UNESCO to protect ancient Egyptian monuments from the dangers of Nile floods. It also has a huge impact today as it is the main source of power and greatly improves the state of life in Egypt.
The Uncompleted Obelisk
It is the biggest obelisk ever erected by man, and it was created as a companion to the Lantern Obelisk by Queen Hatshepsut. She planned to transport it to Karnak to be set in front of the gates of the Karnak Temple, but its top fractured, so she opted to keep it in Aswan.
Temple of Philae
It is a wonderfully gorgeous temple in Aswan that resides on Aglika Island and was relocated during the building of the High Dam. The most intriguing aspect of the Philae Temple is that it grew to prominence during the Ptolemaic Dynasty as the hub of the goddess Isis' devotion.
Then you will be taken back to your Nile Cruise for lunch and stay on board.
Breakfast, Lunch, and Dinner
Onboard the Cruise for the Night
Day 7: Visit the Great Abu Simbel Temple
You will check into your Nile Cruise in the morning and then accompany your private tour guide for a spectacular excursion to Abu Simbel. You will find the wonderful upon your arrival:
The Temples of Abu Simbel
It is now possible to see the greatest, biggest, and most spectacular temples of Ancient Egypt. There are two magnificent temples there, one of which was dedicated to King Ramses II, who intended to make it a masterpiece by attaching it to his birthday and coronation days in what we now call the Sun Festival. He also wanted to express his love for his wife Nefertari, so he erected a miniature temple for her that was devoted to her.
It's time for lunch.
You will enjoy a great lunch at an Aswan restaurant after viewing the Abu Simbel temple.
Overnight
We will take you to Aswan International Airport to catch your flight back to Cairo, and then we will take you to your hotel in Cairo for the night.
Breakfast and lunch
From Aswan to Cairo via plane
Cairo Hotel for the night
Day 8: Finish Your Cairo and Nile Cruise Package
Breakfast at the hotel, then check out before being driven to Cairo International Airport by air-conditioned vehicle to conclude your Egypt vacation.
Breakfast is the first meal of the day.
Hint: You may give your opinions on adding or eliminating excursions from your tour schedule in order to accommodate and meet your demands, the end of 8 Days Cairo and Nile Cruise Tour.
Take a look at these secured guided tours on Viator:
What to Pack in 8 Days Cairo and Nile Cruise Tour
Hat.
Camera.
Umbrella.
Medication.
Comfortable Shoes.
Sunblock & Sunglasses.
Warm clothes in winter.
Cotton clothes in summer.
Valid Passport for 6 months.
What Will You Enjoy About This Tour?
The golden core of Egypt's fortunate nature located throughout its Nile River and Land will be imprinted on the memory of this delightful visit.
All of the golden works of heavenly art and spectacular architecture will be on display, displaying their glitz and beauty.
Our visitors will see the Giza Pyramids Complex, the Valley of the Kings, Hatshepsut Temple, Karnak Temple, Philae Temple, Edfu Temple, Abu Simbel Temples, and many more archaeological projects come to life.
The divine archaeological essence of these epic marvels will vividly reveal ancient Egypt's everlasting history, which began in 2700 BC.
All of our customers will get and appreciate the most exciting services both on land and on the Nile Cruise.
You may be interested in the 4 Days Nile Cruise From Aswan To Luxor Including Abu Simbel & Hot Air Balloon or 3 days tour to Siwa oasis from Cairo