3 days tour to Siwa oasis from Cairo. Visit El Alamein on your route to the Siwa oasis in the western desert. It is 738 kilometers from Cairo and takes 8 hours to complete. Visit the Shali Fortress, Cleopatra's Bath, the Oracle Temple, Gebel and Mawta, and the Great Sand Sea by 4×4 and learn more about Siwa oasis with your own tour guide.
Check out the tour availability
Overview 3 days tour to Siwa oasis from Cairo
One of the Western Desert's most gorgeous spots is the Siwa oasis, although getting there from Cairo takes more than eight hours. The convenience of your own private car with rest stops, refreshment breaks, and a guide is preferable than torturous bus rides. Take a 4WD tour of the Great Sand Sea to view salt lakes, ancient ruins, Fatnis Island, and more. You can also do dune bashing and sandboarding while enjoying a desert sunset. Right from your hotel in the heart of Cairo or Giza, you can see Siwa and the Great Sand Sea. Excellent option for adventurers—includes swimming in a lake and sandboarding Enjoy a night in an oasis resort and a night in a desert tent. Take your party on a personalized trip to create memories that will last a lifetime.
starting at 6:00 AM Pickup information If you are staying in one of the non-covered areas, such as Nasir City, Sheraton Heliopolis, Cairo International Airport, Mirage City, Rehab City, Shrouk City, Madinati, New Cairo, or New Capital City, we can meet at the Ramses Hilton hotel as a meeting place. If you are staying in 06th of Oct City or Sheikh Zayed City, we may meet there as a meeting place at the Le Meridien Pyramids hotel.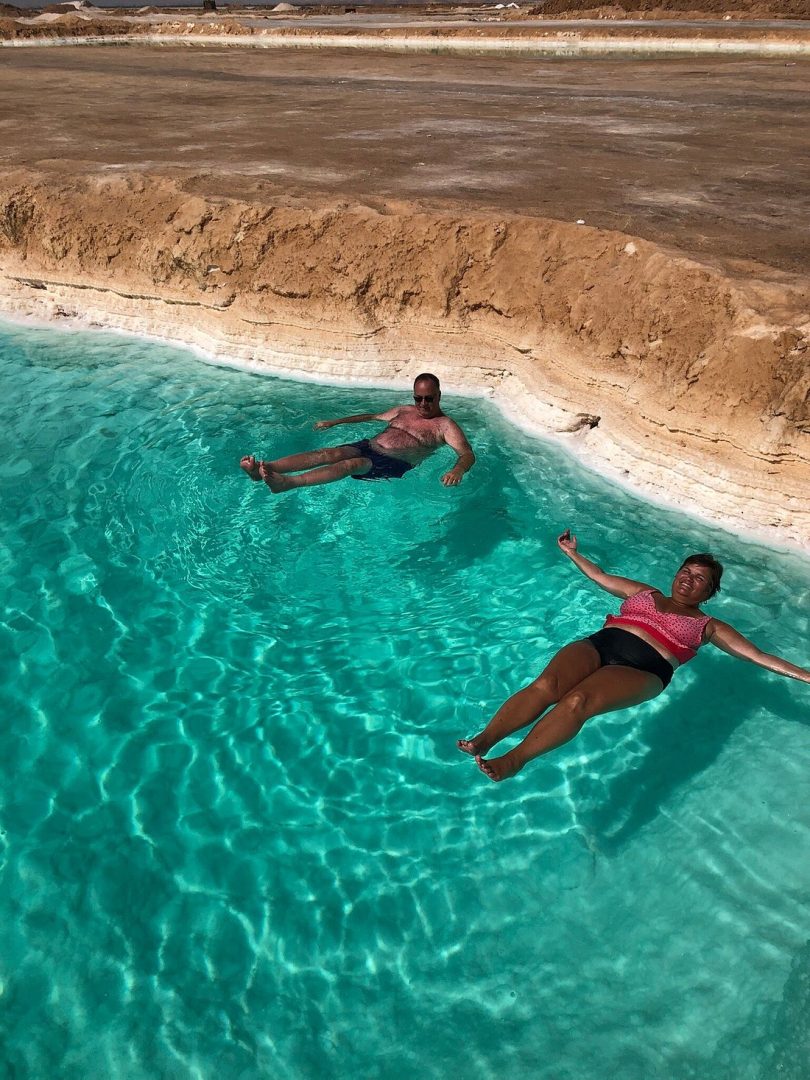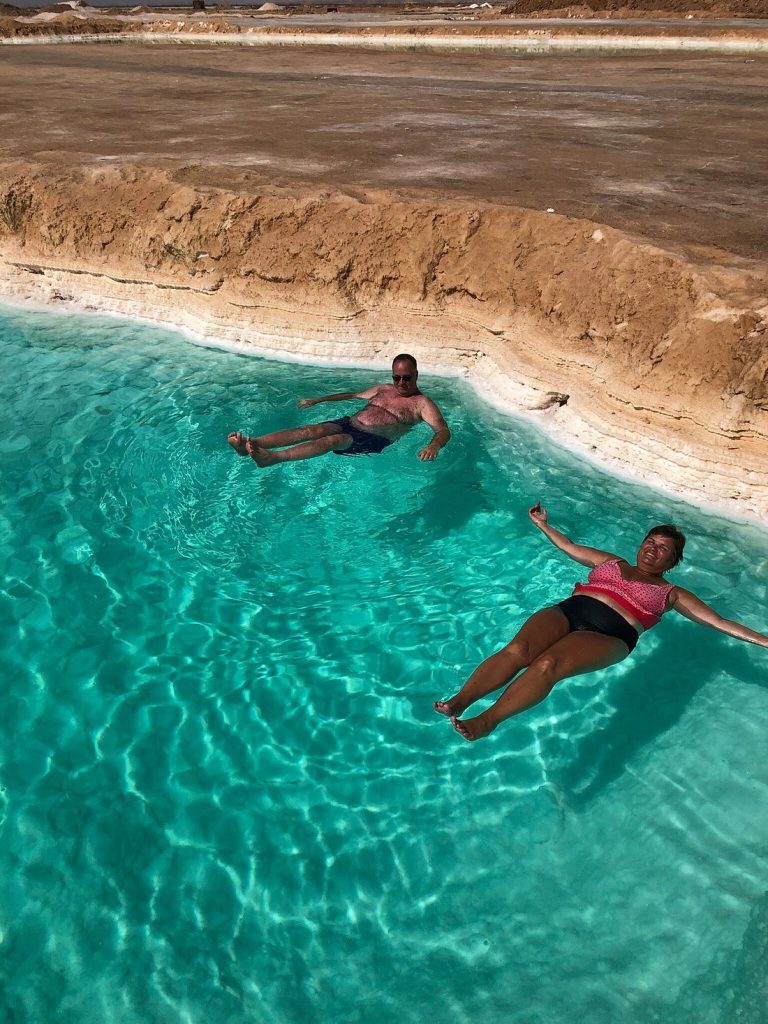 The itinerary of 3 days tour to siwa oasis from Cairo
Day 1 Cairo, Marsa Matrouh, Siwa Oasis
Matruh Mersa We will eat breakfast in Marsa Matrouh, one of the most picturesque towns on the Mediterranean, following a four-hour trip from Cairo, with one stop at a rest stop after two hours of driving. Take pleasure in your breakfast and your trip down the Corniche. Once you get in Fontas Island, you will travel for a further 4 hours with one rest break before checking into your hotel to rest up for the long trip. While there, you will have a cup of tea at sunset. Ten hours; no admission charge 2 Large Sand Sea When we get to Siwa, we'll start the delightful half of the journey by taking the 4×4 Desert Safari Land Cruise to the Great Sand Sea. Along with Siwan Tea and Snacks, you will enjoy Dune Bashing, Sandboarding, and viewing the sunset from the desert side.
1 hour 30 minutes with free admission 3 Siwa Lake The opportunity to swim in the chilly lake, a natural lake in the middle of the desert, is one of the desert's most lovely stops. 30 minutes, free admission, and four Siwa Lake We refer to it as a hot spring, and the water is brought up from a 1,000-meter depth every 30 minutes. Siwa Oasis Tour No. 5 Following stargazing and meditation, you will have a great meal in the Siwan camp in the middle of the desert before spending the night there and enjoying the stunning dawn. 12 hours with included admission Accommodation: Stay the night at a Siwa Camp in the desert. Dining: BreakfastLunchDinner
Day 2 Magic of Siwa Oasis
The Dead Mountain After a lovely breakfast at your hotel, our 3 days tour to Siwa oasis from Cairo to the Mountain of the Dead will begin at 9 a.m. Admission is included. 2 Aghurmi/Temple of the Oracle of Amun It's time to visit the Temple of the Oracle of Amun, where our guide will provide you with information on its history. 1 hour with included admission Three Salt Lakes After swimming in the lake, we provide mineral water for showers. 1 hour.
Free admission to Cleopatra's Pool at the Spring of Juba Take a swim and drink some natural juice. One hour with included admission Dakrur Mountain No. 5 You will visit the Darker Mountain and take pleasure in our guide's informative description of its location. thirty minutes; no admission charge Siwa Oasis Tour No. 6 It's time to watch the sunset from Fitnas Island, take in the scenery while sipping fresh juice, and consider taking a paddleboat trip. 45 minutes; 7 included with admission The customary Siwa home At the Siwan House, you will learn about the history and culture of the Siwan people. 30 minutes • Free Entry to the 8 Shali Fortress It's time to go to Siwa's Old Shali Castle. Accommodation: You will be staying at Dream Lodge, Siwa Shali Resort, or a comparable establishment for 45 minutes. Meals: Breakfast LunchDinner
Day 3 Bid adieu to Siwa Oasis and return to Cairo
Siwa We will explore the little city of Siwa on foot before making two stops at rest breaks on the way back to Cairo, which will take us around eight hours. 10 hours • Entrance Ticket-free lodging are not included. Dining: Breakfast
Additional Services
All transfers by private A/C latest model vehicle, including pick-up from your accommodation.
All of your trips and excursions are via air-conditioned vehicle.
From Cairo, a professional tour guide will accompany you.
2 nights' hotel lodging on a half-board basis
3 Lunch at a Local Restaurant or Picnic Lunch on the Tour Visit Siwa Protected Area (BIR WAHID AREA) entry costs
enjoy swimming in saline lakes, cold springs, and hot springs enjoy sandboarding in Siwa's western desert enjoy shopping in Siwa Oasis
All transfers are made in a private A/C vehicle of the most recent model.
Safari Desert Tour (4WD Toyota Land Cruiser) transportation by private jeep 4×4
Related tours:
A TRAVEL GUIDE TO SIWA OASIS IN EGYPT
Siwa Oasis is one of Egypt's most remote desert oasis. It is situated in the country's south-western corner, near to the Libyan border. Further south, there is nothing but desert until you reach the central African forests. Further west, the Sahara Desert stretches all the way to the Atlantic Ocean in Morocco.
In some ways, Siwa Oasis seems like the end of the earth, and getting there is a heck of a trek. But one that is completely worthwhile. A very different experience than Cairo or Luxor. There are no pyramids or great temples here, but there is enough of natural beauty to explore, as well as a few historic ruins.
WHY GO TO SIWA OASIS?
The lush vegetation of the Siwa Oasis is a wonderful surprise after hours of travelling across Egypt's bleak desert. The environment turns from a sea of sand to a sea of palm palms.
Siwa is a laid-back rural village with a peaceful and calm vibe. Sandy alleys surrounded with palm palms and mudbrick dwellings, with the odd donkey cart or tuk tuk passing by.
Siwa oasis is the ideal spot to unwind and unwind for a few days. Siwa, while being a tiny town, has a lot to offer.
First and foremost, the natural beauty of an oasis. There are around 300 springs with clean water, as well as hot springs and salt mining pools. Their settings are all beautiful, and most include an onsite café where you may relax with a fresh juice or a cup of tea. The area is also bordered by lush palm tree groves and lovely gardens.
The dunes of the Sahara's Great Sand Sea lie just outside the town. The Siwa oasis is an excellent location for experiencing the desert. Whether it's a ride across the dunes or a night beneath the stars in a desert tent.
SIWA OASIS'S HISTORY
Finally, Siwa Oasis has a history. Archeologists have discovered a 3 million-year-old footprint. Throughout history, it served as a rest point for travelers and nomads in search of water and sustenance. People lived here as early as the 29th century BC, according to evidence. For example, the famed Amun temple's ancient oracle is over 3000 years old and has drawn visitors such as Alexander the Great and Persian monarch Cambyses.
The Siwa are ancestors of North African desert nomads who retain their own unique culture, including their own language. Siwi is connected to the Berber languages of Morocco. When they lived in the oasis, they established their own crafts and traditional building style utilizing local clay and salt stones.
Despite its seclusion, Egyptian and Roman cultures both had an impact on the Siwa Oasis. The remains tell the narrative of a cosmopolitan prosperous commercial station where businessmen sought refuge from the hard desert and politicians gained legitimacy and forecasts from the legendary oracle.
Siwa is a wonderful site because of its unique history and natural beauty. In the morning, you may see ancient tombs with exquisite murals of Egyptian gods, float in a salt mining pool in the afternoon, and then relax with a fresh juice while watching the sunset over Lake Siwa.
WHAT TO DO IN SIWA OASIS SHALI FOREST
The ruins of the 13th century Shali fortification may be seen in the heart of Siwa. It is a vast housing complex where hundreds of people used to dwell. Some folks still do on the fringes.
It was built of mud and indigenous salt bricks known as kershef. These bricks are being used to construct Siwa dwellings today. Mud is used to keep dwellings cool in the summer and warm in the winter.
The fort is gradually deteriorating, but you may still climb to the top for spectacular views of Siwa.
THE MOUNTAIN OF DEATH
The affluent people constructed their graves on Gebel al Mawta, often known as the Mountain of Death. The majority date from about 2500 years ago, during the Ptolemaic and Roman periods.
This explains the artwork in Si Amun's tomb. This tomb was most likely owned by a Greek businessman, although it has exquisite murals of Egyptian gods and goddesses.
There are three more tombs worth seeing. Mesu Isis' tomb, featuring exquisite images of Isis and Osiris and 21 cobras guarding the entrance.
Niperpathot's tomb has basic artwork in red ink depicting ordinary life, such as a man tending cows.
The last tomb is modest, but it has a picture of the crocodile deity Sobek. It's interesting since Siwa has no crocodiles and the Nile is 450 kilometers distant.
In our situation, the guard initially simply intended to unlock Si Amun's tomb. It claims to be the most attractive and that the others are uninteresting.
I'm delighted I persuaded the guard to see the others as well. The artwork in the other tombs are more modest, yet they are nonetheless worth viewing.
THE ORACLE'S TEMPLE
The remnants of the oracle temple are the oldest edifice in the Siwa oasis. The ruins, after 3000 years, give much to the imagination.
If you look attentively in the main temple, you may still see the reliefs of hieroglyphs here and there. The temple was constructed on top of a small hill and provides stunning views over the oasis.
This temple was previously a popular pilgrimage destination. Alexander the Great traveled to the temple to establish his legitimacy as Egypt's monarch and the son of the God Amun.
Hundreds of years before him, the Persian monarch Cambyses' army attempted to perform the same thing, but the oracle had previously predicted that the expedition would fail. The army disappeared in the desert on its route to Siwa and was never seen again.
UMM UBAYD TEMPLE
The old Umm Ubayd temple is not far from the Oracle. The only thing that remains is a portion of a single wall. It does, however, include exquisite reliefs depicting Egyptian gods, goddesses, and warriors. Examine the stones that are strewn over the wall as well. Some have hieroglyphic reliefs.
HOT SPRINGS ALMAZA
Around the Siwa Oasis, there are various hot springs. The Almaza hot spring was suggested by our hotel. There is a nominal admission charge that permits you to swim in the warm waters. It provides enough privacy for ladies to swim in their bathing suit or bikini, unlike other of the more popular pools.
It is quite popular in the evening and remains open until approximately 10 p.m. Tour buses often stop here, so it may become congested.
THE SPRING OF CLEOPATRA
The Cleopatra spring is the most popular in the Siwa Oasis. A lovely spring with several cafés providing tea and fresh juices.
It is also popular with the locals, albeit most of the swimmers are guys. They're accustomed to seeing visitors, and I did saw several western ladies swimming in bikinis. Even so, it will be welcomed if ladies swim in modest attire. I was dressed in a swimming suit with a long t-shirt over it.
JEBEL DAKROUR
Dakrour, located at the foot of Mount Dakrour, is a suburb south of Cleopatra Spring. Climbing the summit provides stunning views of the oasis and desert. Keep an eye out for shell fossils.
You may also take sand baths at Dakrour Mountain, which the locals claim have medicinal effects.
SIWA LAKE AND FATNAS SPRING
Fatnas spring is a little outside of Siwa, yet it is one of the most beautiful springs in the oasis.
From the spring, you can view Lake Siwa, and after a swim, you may head to one of the cafés on the lake's bank to watch one of the most magnificent sunsets in the Siwa Oasis.
If you want to go on the lake, you may also hire some old pedal boats.
Book your 3 days tour to Siwa oasis from Cairo