What is a Riad in Morocco?
So, what exactly is a riad? A classic Moroccan Riad is a multi-story residence built around an open-air courtyard with a fountain in the middle. Riads were originally the exclusive residences of the city's richest people, merchants, and courtiers. The structure is rectangular in design, having various rooms on each of the four corners. Riads are unquestionably a part of Moroccan tourism, and no trip to the country is complete without a stay in one.
The majority of riads have been turned into boutique hotels and guesthouses in the contemporary age. They've exploded in popularity among visitors visiting Morocco, and we consider them a must-do activity for everyone visiting the country.
There are lots of rooms since they were originally the mansions of the wealthy, and visitors stay in rooms along with the courtyard's interior. Because most riads are situated in old medinas with interconnected buildings, having much more than a modest external window is unusual.
Riad in Morocco
The middle courtyard has a garden and acts as a guest "lounge" and dining area. The house's natural light source is the courtyard in the center, which is open from the top. Most rooftops now include terraces, gardens, restaurants, and even the rare pool, thanks to flat roofs and the lack of a requirement for rain management. Many of the refurbished hotels have taken over adjacent buildings and courtyards to create maze-like interiors with hammams, cafés, and lounges.
A riad for tourists is more than just a place to sleep at night; it also serves as an oasis. The heart of medinas is generally peaceful respites with little more than the babbling central fountain, while the streets are bustling with hawkers, visitors, animals, and motorcycles. Despite the blazing heat outside, the traditional construction assists with ventilation, and they stay cool and pleasant. For us, the middle of a riad is the ideal spot to unwind and read a new book while sipping mint tea.
The Best Riads In Marrakech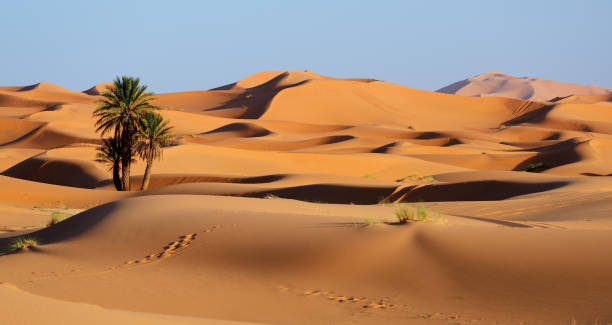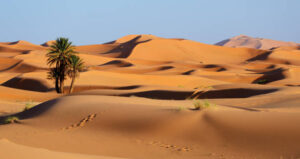 Dar Darma
This elegant riad, previously a private property, is situated in the Moqf neighborhood. It has been transformed into an elegant six-suite riad with a blend of Moroccan and contemporary characteristics. The inside is a cozy mix of bright colors, luxurious textiles, lovely furniture, and exquisite pottery. You should expect to pay a hefty nightly cost at a tiny boutique hotel with all of these beautiful furnishings.
Riad Kniza Marrakech
Riad Kniza's ambiance will delight every guest, from the cuisine to the personnel to the entertainment. Kniza Riad, which originates from the 18th century, is situated in the center of the historic Marrakech medina. The rooms are large and constructed using traditional artisan materials. Many visitors enter Morocco via Marrakech, and a stay at Riad Kniza will offer you a sense of the country's historic charm. Staying here will answer your query about what a riad is.
Royal Mansour
A stay at Royal Mansour is required if you want to genuinely feel like Arabian royalty. It's not a traditional Riad, but rather a contemporary take on a luxury hotel. It still incorporates many traditional riad design aspects, but make no mistake: this is a long cry from Morocco's original estates, which had salons, pools, gardens, and terraces.
You can forget about Marrakech's loud sounds, smells, and hectic streets as you enter within these doors. This riad fit for a king will provide you with pure relaxation and joy. The cuisine is frequently rated as good, and there are also spa services offered. Each suite has its garden and terrace with a rooftop pool with views of Marrakech.
Best Riad In Essaouira
Riad Chbanate 
In the coastal city of Essaouira, there is a quaint and romantic riad. Upon arrival, visitors will be greeted with a warm cup of Moroccan mint tea.
All guests will be escorted to their accommodations, which have stunning bathrooms with huge showers and luxurious mattresses after the construction is completed. Riad Chbanate even has its hammam for guests to unwind in. If you haven't experienced a traditional hammam yet, you must do so for a body that feels rejuvenated.
Riad Dar Maya
Riad Dar Maya is located in the center of Essaouira's old quarter. A lovely Moroccan Riad with excellent ratings. There's a rooftop patio, a hot tub, and a library at this riad.
All of the rooms and the interior are well done, and some even have balconies. Every morning, while listening to the surf waves, you may have a delicious Moroccan breakfast on the rooftop.
Best Riads In Fes
Karawan Riad
For the crown gem of Fes, go no further than Karawan Riad. With gold and brown accents, each room is elegantly adorned. The meal is an odd blend of Moroccan and foreign cuisine served with excellent service.
After a day in the medina of Fes, you'll want to rest your head, and Karawan Riad is the perfect spot to do it.
Le Jardin Des Biehn
The lovely Le Jardin Des Biehn is located in the Fes Medina. You can unwind amid the flowers, fruits, and olive trees that surround the riad.
There are numerous things to do here, such as relax in the hammam, read a book in the Fez Cafe, or take a cooking class to master the art of Moroccan food. The rooms here vary in size and decor, so you'll find just what you're looking for!
What exactly is a Riad?
The second choice tourists must make after purchasing a ticket to Morocco is where they will stay. After all, between riding camels on the beach, shopping for handmade carpets, and eating vegetarian couscous on your package trip to Morocco (with Journey Beyond Travel! ), you'll need somewhere to sleep, wash, and rest. While there are several chain hotels and luxury resorts around the nation, each tourist should definitely consider staying in a Moroccan riad for at least a few nights.
But what is a riad, exactly? A riad (which means garden in Arabic) was traditionally a Moroccan dwelling designed for the solitude of a multi-generational family. Riads were tall but narrow structures with rooms facing inward, centered around a courtyard or atrium. A riad seems to be a blank brick or mud clay wall from the outside, a genuine fortress with a hefty door and no exterior windows. Riads are architectural marvels on the interior, a wonderful location with balconies, multicolored tiles, and internal gardens. Lemon or orange trees grew often in the middle, and it was here that the ladies of the home performed the most of their socializing. Traditional riads, of course, did not have flowing water. Residents bathed at their neighborhood hammam, or bathhouse.
Many of the antique structures in Marrakesh and Essaouria have been refurbished and upgraded with contemporary needs and touches for overnight visitors, making riads a highlight of a visit. Plunging pools, rooftop gardens, restaurants, spas, and flowing fountains are all common, as are running water and plumbing. A riad may be found at any price point between cheap to extreme spend. Some riads are so lavish and extravagant that they are worth a visit in and of themselves.
Before you plan your stay at a riad, there are a few things to keep in mind…
The riad normally has just one entrance, which is kept shut 24 hours a day. Because many inner rooms lack locks, double-check with the staff before leaving valuables behind.
Riads are often owned by off-site foreigners and operated mostly by Moroccans who may not speak good English. If you don't speak French or Arabic well, be prepared to perform some gesturing.
Finding your riad may be an adventure in and of itself since they are set on maze-like, tiny alleyways with few identifying features other than a modest sign. Don't be hesitant to consult a map.
Riads are so tranquil, quiet, and lovely that it's easy to lose track of time while lounging on outdoor sofas and drinking mint tea. Check to see whether you're cutting yourself off from the rest of the city.
There is no finer sensation than lying on a riad rooftop as the sun sets over the fortress city, listening to the call to prayer from a neighboring mosque bounce off the old city walls, after a long and exhilarating day visiting Marrakesh. You'll feel as though you have your own little sanctuary.
Overview of Highlights:
From Casablanca, Unique Desert Tour has designed the greatest 10-day tour in Morocco. It enables you to see all of the major sites in the country in less than ten days. The following is a list of the places you'll be visiting.
Casablanca
Casablanca is a prominent city in Morocco that is well worth a visit. The film Casablanca made this magnificent Moroccan city renowned throughout the globe, but there is much more to explore. Despite its cultural and historical roots, the city is modern and cosmopolitan.
We can see some historic buildings in the city's Art Deco style in addition to these modern constructions. One of the areas to visit is the margin or environs, which has hundreds of pubs and restaurants where you can enjoy the view or even the beach. The Hassan II Mosque, one of the world's biggest mosques, is without a doubt one of Casablanca's most famous tourist attractions. It was built partly on water and has a 200-meter-high minaret that can be seen from afar.
Marrakech
The city has been designated as a UNESCO World Heritage Site. Due to its plethora of monuments, Marrakech is a Moroccan city that draws more visitors.
Djemaa el-Fna Square is one of the city's most popular attractions. Traditional snake charmers and history tellers may be found there. Individuals that like walking around local stores when visiting new areas. The souks (traditional markets/fairs) and the diverse assortment of handicrafts on sale are worth seeing. With any luck, you'll be able to see artists at work on their creations while you're there.
When purchasing things ranging from wrought iron to textiles, remember to utilize your negotiating talents to obtain a good price.
For architectural and history aficionados, the Bahia Palace, the Madrassa Ben Youssef (old Koranic school), Majorelle, Menara, secret gardens, and the Saadian Tombs are all must-sees. Marrakech, in general, has a lot to offer and is well worth visiting.
Fes
The world's first and oldest university was founded at Fes, Morocco's oldest imperial city. Because it is the Islamic world's best-preserved mosque. It's an excellent place to learn more about this culture. A visit to the city's oldest and most historic area is a fascinating experience, as it enables you to view countless antique streets and open-air marketplaces, among other things. One of the must-see sites in Fes is the Royal Palace. Although access is not allowed, the outside, with its large bronze doors and dazzling ceramic tiles, is worth seeing.
Another must-see sight is the Chouara Tannery. The leathers are dyed in a room filled with tanks carrying liquids tinted by natural materials (such as saffron). Although the look is appealing, be aware of the strong odor associated with leather processing!
Although the city's major draw is the most traditional component of Islamic culture, it also has a vibrant and contemporary area worth seeing. The so-called Blue Door is a separating line between the city's two parts. This neighborhood has some eateries and hotels.
UNESCO has declared Fez, like Marrakech, as a World Heritage Site.
Ait Benhaddou is a walled hamlet on the top of the High Atlas Mountains, sandwiched between the old route from Marrakech and the Sahara. It is a UNESCO World Heritage Site in Morocco that gives visitors a glimpse into the country's rich history. Massive walls and towers surround the city of Ait Benhaddou.
The region is now lightly inhabited, with just around eight homes left. The bulk of the residents has moved to a nearby, more modern neighborhood. Due to its distinctive look generated by the building's usage of mud bricks, the place has previously served as the setting for various cinematic classics, including the film "Gladiator."
Chefchaouen
Chefchaouen, sometimes known as "Blue City," is a small town with white buildings and blue doors and decorations. The blue and violet color contrasts seem to illuminate the metropolis, offering a gorgeous backdrop for a terrific picture session.
Driving around the city is difficult due to the narrow streets. The walking tour, on the other hand, is fascinating not only for seeing the city but also for exploring the many handmade shops.
Laundresses are often seen washing their clothing in stone washers by the Rif Mountains' waterfall, depending on the time of year (stone tanks for washing clothes).
Two must-see tourist attractions in Chefchaouen are the castle, which is situated in the main square, and the mosque, which is the world's only octagonal edifice.
Gorges of Todra
The Todra Gorges are massive canyons located roughly 25 kilometers from Tinghir.
The entry road is already a showcase since it passes through breathtaking surroundings, featuring views of a massive palm tree. Tourists from all over the globe visit the area every year in quest of experiences like climbing and trekking, as well as gorge hikes and soothing baths in the region's watercourses.
Mountains of the Atlas
The Atlas Mountains are the country's main peaks, offering opportunities to escape the turmoil of the large cities. You will have the chance to visit these spectacular mountains and landscapes during your 10-day vacation from Casablanca. First, we'll go across the Middle Atlas, stopping at Ifrane on our way to the desert. Second, we'll cross via the Anti and High Atlas mountains on our way back to Marrakech and Casablanca. We'll travel via the High Atlas' Tizi Ntichka Pass, which is the only route to get from the desert to Marrakech. Across the Atlas Mountains.
Because the entry road is sometimes blocked, it is important to plan your visit ahead of time. Visitors to the Atlas Mountains have a once-in-a-lifetime chance to meet the Berbers, Africa's original inhabitants before the Arabs came.
Rabat
Rabat is the capital and second-largest city in Morocco. Only Casablanca, which is not particularly significant in terms of tourism, comes second.
It's divided into two distinct halves. On one hand, there is a modern, massive city with enormous buildings, where you can even ride the modern metro. On the other side, there is a more traditional historical portion, which is still well maintained and where you may find typical Moroccan markets. One of the most essential sights to visit in Rabat is the Hassan Tower. In the courtyard of the mosque sits the Mausoleum of Mohammed V, Morocco's first independent king. It's a must-see for Moroccans.
The Chellah (an archaeological site with vestiges of a Roman city and a medieval necropolis) and the Rabat Cathedral are well worth seeing. Rabat also has a great range of beaches, and it's common to see people riding their surfboards about the city.
Merzouga
Merzouga is the name of a small town near the golden dunes of Erg Chebbi. This name's exact meaning is unknown. It's been attributed to the Merzoug family and the ancient Nomad family who first lived in the desert. Others suggest it comes from the Arabic word Merzouqa, which means "prosperous and fertile area."
The Erg Chebbi Dunes are a must-see attraction on every Morocco holiday. They are situated in Morocco's the Sahara Desert. The immensity of the sand gives the feeling of remoteness, although access to the dunes is straightforward. People who want to receive the whole experience of the region may choose to stay in a tent in the desert rather than in one of the local hostels or hotels, which is an interesting fact.
The 44 tours are a fantastic option for anyone wanting a little extra thrill! You may also rent a quad or buggy and go dune-biking with a local guide.